Road crash kills 2 SSC examinees
Father of one of them also dies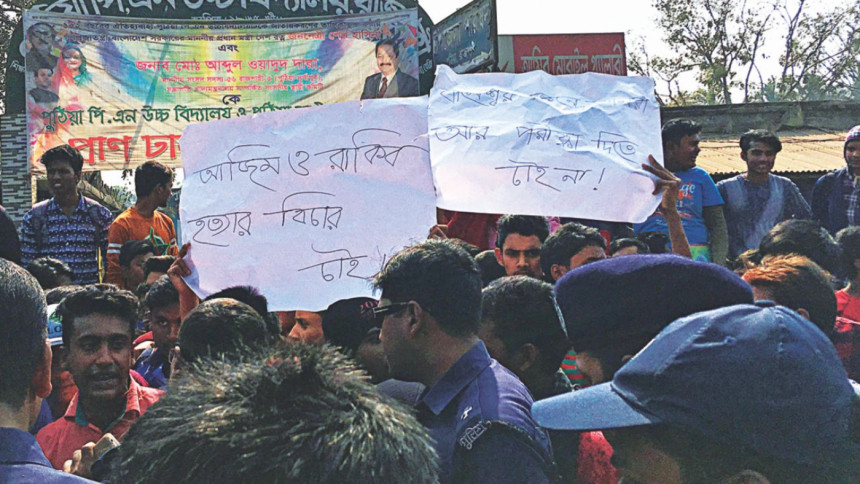 Two SSC examinees and the father of one of the students were killed in a road accident in Rajshahi's Puthia upazila yesterday morning.
The victims are Rakib Uddin, Mostafizur Rahman Azim and his father Abdul Momin, an army sergeant at Dinajpur cantonment.
Family members and witnesses said Rakib, a student of Puthia PN High School, went to the local bus stand around 9:00am to go to his exam centre at Baneswar Islamia High School. The 16-year-old was having his English First Paper exam in an hour.
At the bus stand, Rakib met his classmate and friend Mostafizur, who was heading for the same centre for the test on his father's motorcycle. Asked by Momin, Rakib too got onto the bike and they started their journey.
The bike, however, had a head-on collision with a bus in Tarapur area on the Dhaka-Rajshahi highway, leaving Rakib and Mostafizur dead on the spot. The accident happened around 9:30am when the motorcycle was trying to overtake a CNG-run auto-rickshaw, said witnesses.
Momin, 45, was declared dead after he was rushed to Puthia Health Complex, said Sub-inspector Habibur Rahman, in-charge of Paba Highway Police. 
The bus fled.
This correspondent visited Rakib's parents and found that they were struggling hard to come to terms with the tragic incident.
"How could you leave us so early? How can we live without you," wailed Rakib's mother Rabia Begum, who works as a maid, at their home in Puthia.
Rakib's father Kabil Uddin, a day labourer, said his son wanted to be an army man and change their days by hard work.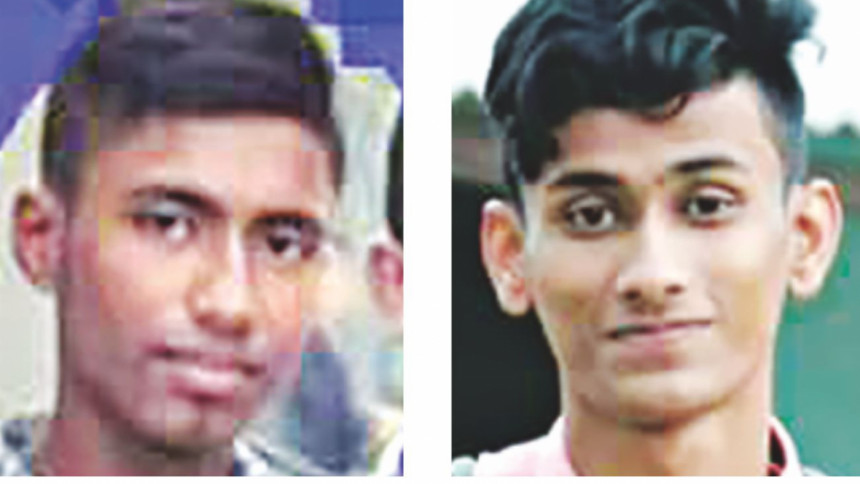 Talking to this correspondent, Karima Begum, Momin's niece, said, "My uncle was on a holiday. He used to take Mostafizur to the exam centre every day."
Mostafizur's mother Saher Banu was fainting repeatedly.
The bodies were sent to Rajshahi Medical College Hospital morgue and then handed over to the families in the evening.
The relatives and friends of the victims as well as the students and teachers of Puthia PN High School thronged the hospital.
After yesterday's SSC exam ended around 1:00pm, the students from the school blocked the highway near Puthia for half an hour, demanding justice for the victims.
They also demanded that they have their exam centres nearby their schools. The distance between Baneswar Islamia High School and Puthia PN High School is about 12 kilometres.
Last night, Mohidul Islam, Momin's nephew, filed a case with Puthia Police Station over the accident.