Govt striving to build a developed nation: Hamid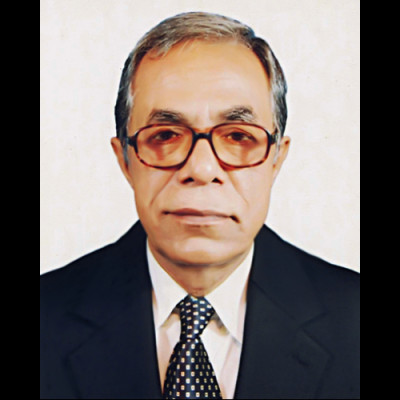 The government has been striving to build a developed and enlightened nation within the structure of democracy, eradicating vengeance, bloodshed and political confrontation, President Abdul Hamid yesterday said.
It has been running state affairs, taking up the challenge of achieving socioeconomic targets while upholding democratic practices, he said while addressing the ninth session of the present parliament.
Hamid said he firmly believes the government will overcome all challenges and succeed in maintaining peace, discipline and stability in the state and society.
He urged all, including members of the treasury bench and the opposition, to play a constructive and effective role in parliament in fulfilling people's expectation.
The session began at 4:30pm with Speaker Shirin Sharmin Chaudhury presiding it. Leader of the House Prime Minister Sheikh Hasina and Leader of the Opposition in Parliament Raushan Ershad were present.
In the 36-minute speech, Hamid underscored the need for national unity to sustain the spirit of the Liberation War and consolidate democracy and the rule of law.
Alongside the party in power, the opposition parties have to play a constructive role in ensuring transparency, accountability, tolerance, human rights and the rule of law; they also have to participate in realising the dream of the nation's advancement, he said.
The present government is determined to eliminate terrorism and militancy from the country, Hamid said, adding the administration was making "all-out efforts" to do so.  
He read out a brief version of his 114-page speech that was tabled.
The president also highlighted the present government's successes in different areas, including economy, investment and trade, food and agriculture, environment and climate, local government institutions, health, education, power, tourism, good governance, foreign relations and women child development.
Regarding the country's goal to be a middle-income nation by 2021 and a developed one by 2041, he said he hoped that the country would succeed in achieving the targets by consolidating good governance in every stratum of society, institutionalising democracy and ensuring people's participation in the process.
About the construction of Padma bridge, Hamid said the government had given highest priority to building the bridge to establish a proper and coordinated communication network across all regions of the country.
Steps have also been taken to strengthen local government institutions and improve their services, he added.
About marine resources, he said short, mid-term and long-term plans had been sketched out to ensure sustainable management of marine fisheries resources, which would be implemented gradually.
The ninth session of the 10th parliament will continue until February 29.
The decision was taken at a meeting of the Business Advisory Committee of the present parliament at Jatiya Sangsad Bhaban yesterday with the Speaker in the chair. The meeting also decided to hold 45-hour discussion on the president's speech.