Online materials, sermons drew him into militancy
Police say as suspected attacker of Zafar Iqbal remanded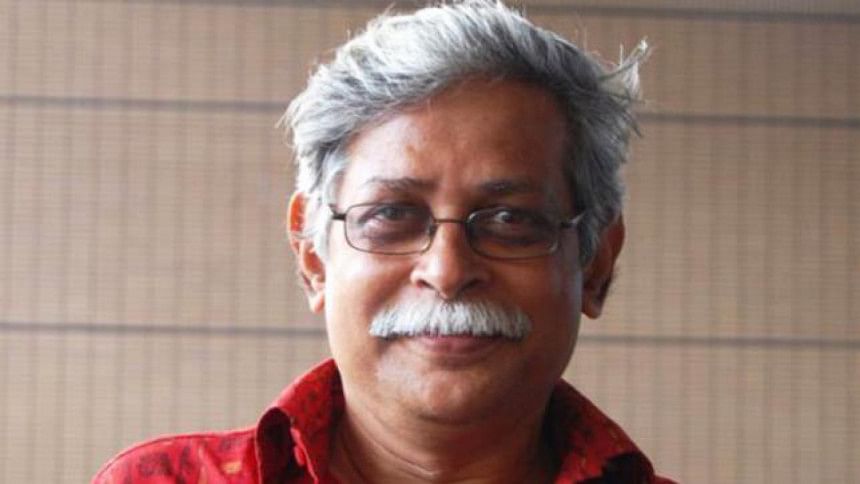 Foyzur Rahman, who attacked Prof Muhammed Zafar Iqbal on March 3, stepped into militancy listening to Jashimuddin Rahmani's sermons and reading contents of "Dawahilallah", said investigators yesterday.
"Dawahilallah" is a blog run by followers of Ansar Al Islam, formerly Ansarullah Bangla Team, and Rahmani, now in jail, is the chief of the militant outfit.
Foyzur was placed on a 10-day remand yesterday. He could not be produced before a court earlier as he was recovering from the mob beating that day.
Police yesterday arrested his brother at Gazipur.
Police officials said Foyzur's uncles Abdul Jaher and Abdul Sadi and elder brother Abul Hassan, all living in Kuwait, were followers of salafism and they had motivated him since 2016.
The suspect completed Dakhil from a madrasa in Sunamganj in 2014. He then got admitted to Sylhet Alia Madrasa but left the institution within three months because it did not follow the salafism doctrine, said investigators, quoting Foyzur's family members.
His father Atiqur Rahman told police that the two often exchanged heated words over Atiqur not following the Salafist ways. He had several feuds with his neighbours in Koliarkafan village over Salafism.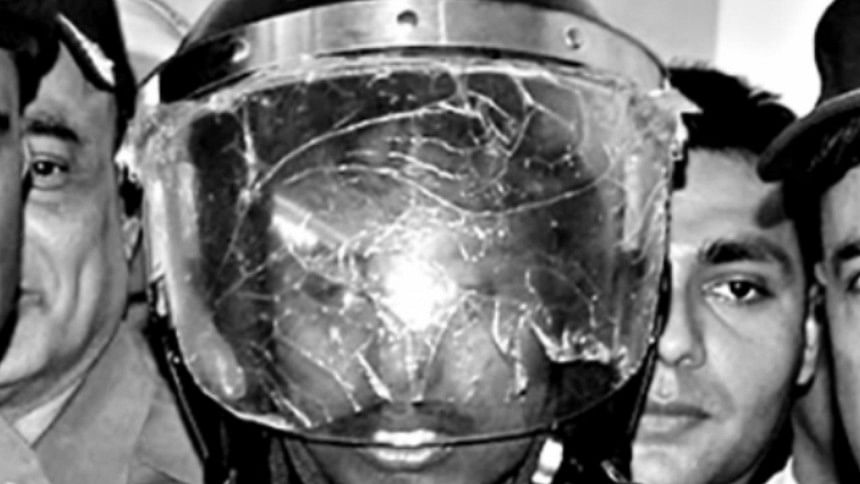 Foyzur worked for "Moin Computers" and "Quran Sunnah Research Centre" of Sylhet and a number of his colleagues were followers of salafism, claimed investigators, adding that he wanted to marry off one of his sisters to his co-worker called Chamon, a salafist.
Chamon is on the run.
Police Headquarters and counterterrorism officials said most of the militant suspects they have so far arrested or had been killed during police action were salafists.
Md Moniruzzaman, additional deputy inspector general (intelligence and special) of Police Headquarter, told The Daily Star that salafists are ultra conservatives and are susceptible to being misguided with incorrect interpretation of Islam. 
TRAINED ONLINE
The suspect joined "Dawahilallah" and used to follow instructions from there, a high official of Counter Terrorism and Transnational Crime (CTTC), involved in the investigation, told The Daily Star.
Foyzur also followed Ansar Al Islam channels in messenger app Telegram, said official requesting anonymity, quoting the suspect during primary interrogation and technical evidence.
According to them, Foyzur downloaded all booklets and content on attack techniques from the blog.
Three months ago, he became a member of a Gym paying Tk 1,650 as one of the booklets said "jihadist should have a strong body". He, however, stopped going to the gym but bought a particular knife from Al-Hamra market in Sylhet following a booklet, investigators claimed.
Foyzur during primary interrogation told detectives that after going through posts in "Dawahilallah", he reached the conclusion that Prof Muhammed Zafar Iqbal was "an enemy of Islam" and that he had taken it upon himself to act as the professor lived close by.
CTTC officials, however, said they were looking for possible cohorts of Foyzur.
BROTHER ARRESTED
A team of CTTC arrested Foyzur's brother Enamul Hassan, 28, at Gazipur yesterday, said Mohibul Islam, deputy commissioner of CTTC.
Enamul went into hiding with the mobile phone and tablet computer used by Foyzur and the CTTC found them in Enamul's possession yesterday evening.
"We suspect Enamul might be involved in militancy as he went missing with the devices soon after the March-3 incident," said a police official, adding that the devices could give them vital clues in the probe.
On March 3, Foyzur went to Sylhet University of Science and Technology on a bicycle and played football on a campus pitch. While returning, he noticed a banner for a programme in which Prof Zafar Iqbal would be in, said investigators quoting Foyzur and analysing CCTV footage.
He returned home, put on a black T-shirt as students joining the programme were wearing black T-shirts.
Foyzur dropped off the bicycle for repairs at a shop near the campus and entered SUST in a minivan.
He made his way on to the stage and behind the professor and attacked him with the knife, CTTC officials said quoting Foyzur.
Foyzur allegedly told investigators that he had no regrets for the attack. "I was prepared for any result as I am working for Islam," said investigators quoting Foyzur.
However, when they told Foyzur that the wounded professor at the scene requested the mob not to beat him up, Foyzur broke down in tears. The officials said it took Foyzur about 15 minutes to pull himself together. 
Our correspondent in Sylhet contributed to this report.