Ocampo stood by Bangalees in '71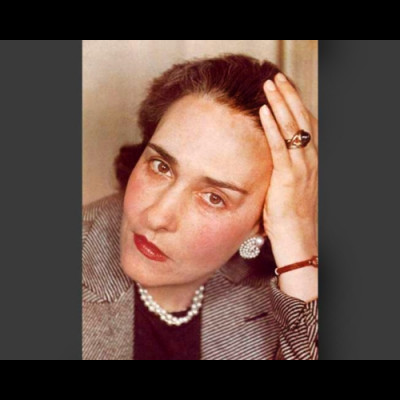 Rabindranath Tagore fondly gave her a name -- Vijaya. 
Jorge Luis Borges, a key figure in 20th century Spanish literature, described her as "the quintessential Argentine woman".
World remembers writer and critic Victoria Ocampo for, among many other things, publishing Sur (South), the most powerful and longest-running literary magazine of her time in Latin America.
This December, we are, however, recalling the legendary Ocampo, the lynchpin of Argentinean intellectual circles, all for a different reason.
In the turbulent months of 1971 as the people in the then East Pakistan were struggling to liberate their land from Pakistani subjugation, Victoria Ocampo led and inspired Argentine and Venezuelan intelligentsia to denounce the unjust war, seeking succours for war refugees.    
Ocampo, who was introduced to Bengal, Bangla and our parts of the world and its culture through the prism of Tagore, her guest in Villa Miralrio back in 1924, played a significant and effective role through campaigning for Bangalees and drawing attention of the international community to the brutality of the marauding Pakistan army.
Ocampo stirred Latin American conscious alerting world leaders that the refugee crisis in Bangladesh's Liberation War was not just an internal issue, but rather a global crisis.   
Tagore had been invited to Peru to attend the 100th anniversary celebrations of its independence from Spain. En route by ship, he had influenza and was invited by Ocampo to recuperate at Villa Miralrio, close by to their family villa -- 'Villa Ocampo' (the residence later donated to the Unesco) -- in Buenos Aires of Argentina.
Tagore was her guest for two months at Villa Miralrio in 1924. Tagore, then 63, and Ocampo, estranged from her husband just four years back at the age of 34, shared an exalting, passionate relationship that revitalised both.
Much before they met for the first time, Ocampo had already read Tagore in French translation.
And the very next year, Tagore published the poetry book -- Puravi -- compiling verses he had composed during his South American sojourn. The poet dedicated the book, one of his greats, to Ocampo mentioning "Vijayar Karatole".
As Ocampo had a kind of spiritual relationship with Tagore, she could not remain silent after hearing the brutality of the Pakistan Army upon the innocent Bangalees in 1971.  
At the age of 80, Ocampo came out to the street of Buenos Aires and along with writer Jorge Luis Bergs and Reverend Father Ismael Quiles, got other intellectuals, academics, painters, jurists and eminent authors united for the cause of Bengali people.
On 11th June, 1971, Ocampo and others called on the then Argentine foreign minister Luis Maria de Pablo Pardo. They handed down a memorandum to the minister requesting urgent relief assistance to then East Bengal refugees who had gone to India.
"As a result of the recent tragic events in East Bengal, an enormous number of people -- men, women and children -- have fled the country to neighbouring India creating a gigantic human problem," Argentine newspapers published news quoting the memorandum. 
It further read, "Human tragedy should know no national barriers; suffering, death and destitution anywhere in the world should be the concern of entire humanity. Yet it is unfortunate that international conscience does not seem to have awakened sufficiently to the happenings in East Bengal." 
"…..the answer cannot be merely academic solidarity or a simple testimony of admiration; it has to be positive and direct help either in cash or goods not excluding a contribution to the formation of an international awareness of the obligation to help with a sense of common responsibility."
The memorandum had created a wave in Latin America at that time and stirred an international campaign for standing beside Bangalees.
Thirty-three days after the Buenos Aires memorandum, 29 intellectuals of Venezuela also made formal call to their government as well as the international community to stand beside still to-be-born Bangladesh.
The daily La Religion of Venezuela published the news, without forgetting to mention Ocampo's role. 
She was rewarded posthumously, 33 years after her death, with "Friends of Liberation War Honour" by the Bangladesh government in 2012 for her contribution to the Liberation War.
Ocampo had already been motivated by Tagore verses. So in 1924 when she heard of Tagore reaching Buenos Aires, Ocampo met him in his hotel suite and found him indisposed.
 Ocampo rented a villa named 'Miralrio' and played host to Tagore for the following two months. During those times, not only Tagore influenced his 'Vijaya' (the literal Bangla translation for Victoria) through his writing; she also dominated him mentally in different matters including on women's writing.
That was reflected in his post meeting creations including iconic novel Shesher Kabita. Readers found a woman character Labannya, who was strong in her decisions.
He composed 61 poems during his tour to South America in 1924. Among them 26 in Argentina; those are considered among the most lyrical and evocative of his poems. Researchers found the presence of Ocampo in them.
[Some of the information in this story was taken from Rabindranath O Victoria Ocampor Sandhane by Ketaki Kushari Dyson and Victoria Ocampo, Ek Robi -Bideshinir Khoje by Avijit Roy]