No hilsa on PM Hasina's menu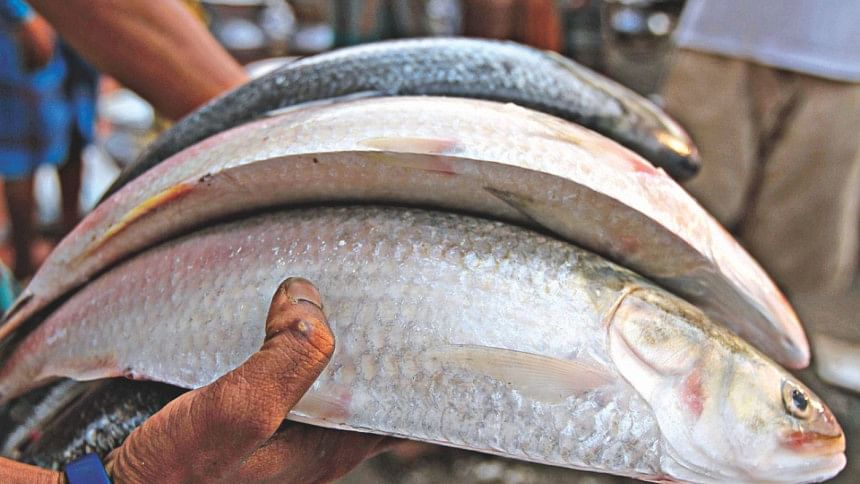 Prime Minister Sheikh Hasina has decided to strike hilsa off tomorrow's menu at her official residence, Gono Bhaban, in an effort to discourage people from having jatka (hilsa fry) on Pahela Baishakh.
Khichuri, fried brinjal, egg and chicken curry would be on the menu.
"By dropping hilsa from her menu on Pahela Baishakh, the prime minister has discouraged people from having jatka on the first day of Bangla New Year," Ihsanul Karim, press secretary to the PM told The Daily Star.
The PM's move would help save jatka, he added.
Though a two-month government ban (March-April) on catching hilsa is still in force in a 340-kilometre area of five major rivers in six southern districts, a huge quantity of jatka is being caught just for Pahela Baishakh. 
Earlier, the Chittagong district administration decided not to keep hilsa on the menu at its Pahela Baishakh programmes.
Fried hilsa and panta (rice soaked in water) have emerged as the most popular food items among the Bengalis on Pahela Baishakh. But the prices of the fish went beyond the reach of most people over the last few weeks.