Suspended at last
Action against DIG Mizan follows president's approval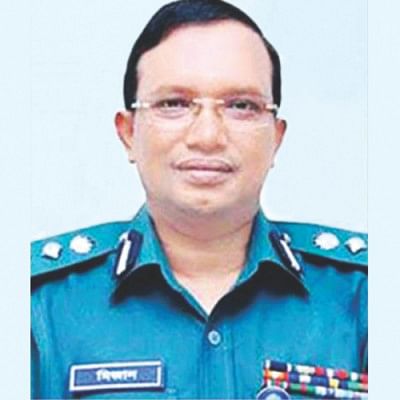 The home ministry has finally suspended Deputy Inspector General of police Mizanur Rahman after getting the president's approval.
"It needs the president's approval to suspend a DIG-ranked official. We got the approval from the president today [yesterday] and suspended him," Home Minister Asaduzzaman Khan told The Daily Star last night.
A departmental case will be filed against Mizan, and the home ministry will form a committee to investigate the incident of the top cop's marrying a woman forcibly and torturing her, said a home ministry top official.
The suspension came weeks after Mizan again came to limelight following his admission that he bribed an Anti-Corruption Commission top official, who was investigating his alleged illegal wealth. 
Following his claim, the anti-graft watchdog suspended its director Khandaker Enamul Basir for leaking information and breaching service rules.
Recently, the Police Headquarters formed a three-member committee to investigate the incident.
Last year, the PHQ launched a probe against Mizan after allegations surfaced that Mizan, while serving as an additional commissioner of Dhaka Metropolitan Police, married a woman forcibly and tortured her.
At that time, a female news presenter of a private TV channel also alleged that Mizan had forced her into a car at gunpoint on December 12, 2017, adding that Mizan used to "disturb" her.
The PHQ probe found that the police officer misused his power to make personal gains, an act which "tarnished the image of the police department as well as the government". The PHQ forwarded the probe report to the home ministry several months back for the next course of action.
But no action was taken until yesterday. In the wake of the allegations, Mizan was withdrawn from the DMP in January last year and attached to the PHQ.
Earlier, Sohel Rana, assistant inspector general (media) at the PHQ, said police investigated the allegations properly and sent the probe report to the home ministry long ago. It is the ministry's jurisdiction to take punitive action against Mizan, he said.