'Direct DCs to go tough on river grabbers'
ACC asks cabinet secretary
The Anti-Corruption Commission (ACC) has asked the cabinet secretary to give directions to district deputy commissioners (DCs) to save rivers from encroachers and take legal action against them.
In a letter to the cabinet secretary, the ACC's secretary Md Dilwar Bakth yesterday also suggested regular monitoring of the DCs activities in this regard.
The Daily Star obtained a copy of the letter.
The recommendation came following The Daily Star's four-page supplement published on February 07, 2020, titled "Save Rivers, Save Sonar Bangla", in which the grim picture of country's rivers was pointed out.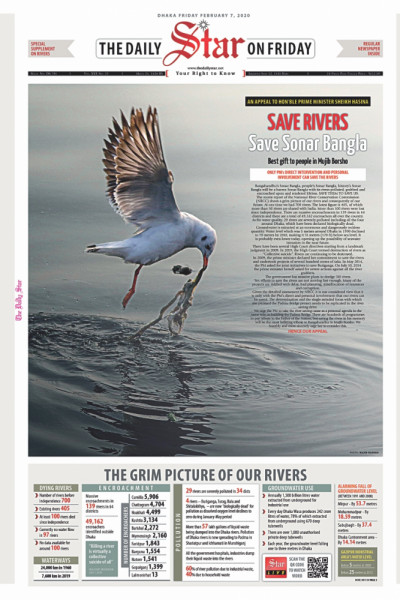 The newspaper appealed for the prime minister's direct intervention to save the country's rivers.
The Daily Star supplement cited the recent report of the National River Conservation Commission (NRCC), which said there was only 405 rivers right now, while there was over 700 before independence.
There are massive amounts of encroachment in 139 rivers in 64 districts and there is a total of 49,162 encroachers all over the country.
As for water quality, 29 rivers are severely polluted, including all four rivers surrounding Dhaka, which have been declared biologically dead.
In 2009, Prime Minister Sheikh Hasina declared her commitment to save the rivers and undertook projects worth several hundred crores of taka.
In May 2014, the PM asked for joint initiatives to save Buriganga and on July 10, 2014, she asked for severe action against all river grabbers.
The anti-graft watchdog enclosed the copy of the report with its letter to the cabinet secretary, an ACC offical confirmed.
He said that in a recent conversation with the cabinet secretary over phone, ACC Chairman Iqbal Mahmood gave a reminder on the protection of public land.
"Both misappropriating government land or its abetment are scheduled offences. The Commission has already taken legal action against government land grabbers in different districts," read the letter.
It said that through its special preventive drive, government lands are being freed from illegal occupants. Local administrations have been assisting these drives.
"Against this backdrop, the Commission expects that directions are given from the cabinet to the deputy commissioners of each district to evict rivers from encroachment and take legal action against grabbers," the letter read, adding, "If necessary, the cabinet could send a copy of the monthly report to the ACC also."
The ACC said, "The commission firmly expects that the DCs would play an effective role in preventing corruption by protecting government resources."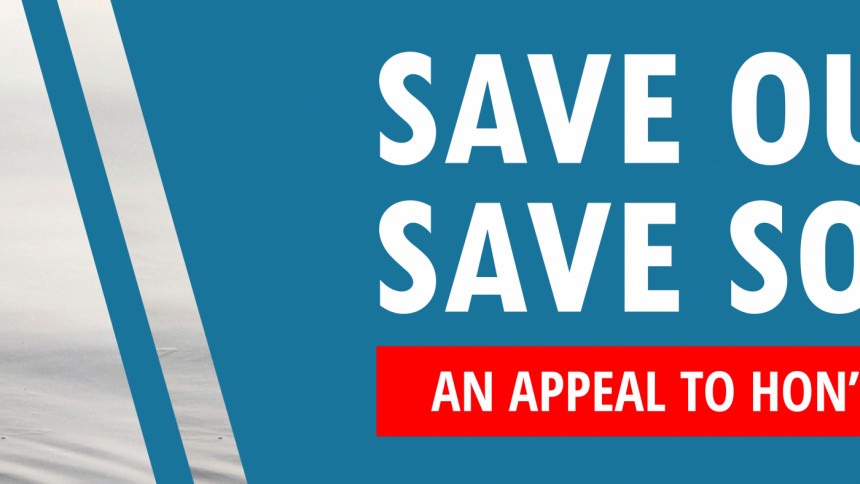 Follow this link to read The Daily Star's special supplement on saving our rivers: https://www.thedailystar.net/save-rivers-save-sonar-bangla