Killer sought to eliminate community
One to die for RP Shaha murder during 71 war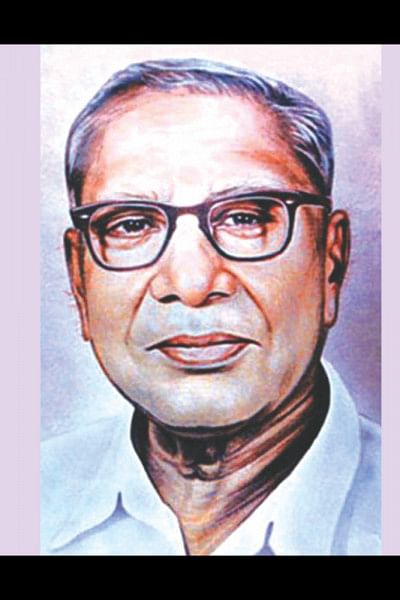 His contribution to the society was immense. From healthcare to education, all the work he did in his lifetime was solely for a benevolent purpose.
Ranada Prasad Shaha, popularly known as RP Shaha, had set up a hospital in Tangail in 1940s after his mother's name – Kumudini -- so that people do not die without proper treatment like his mother. He had established two educational institutions, including Bharateswari Homes in Tangail, rightly recognising the need for girl's education and their rights.
During the famine in the 40s, he fed thousands of people, established Debendra College in Manikganj, donated a huge amount of money to the Red Cross and other organisations. All this act of philanthropy earned him the name Danbir (great philanthropist).
But this man died at the hands of a group of Bengali people who conspired with the Pakistan occupation army during the Liberation War in 1971.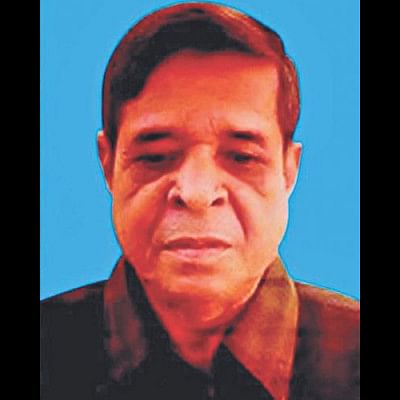 Forty-eight years after the killing, one of his murderers was punished yesterday as the International Crime Tribunal-1 handed down the death penalty to a Tangail man for participating in abducting and killing RP Shaha and his son Bhabani Prashad Shaha in a genocidal attack.
Mahbubur Rahman, 69, a Razakar of Tangail's Mirzapur, was found guilty in all three charges and given the death penalty in all charges of act of genocide in which 60 Hindu men were killed.
"It is a grave shame indeed that the accused and his accomplices including his father Wadud Moulana [now dead] and brother Mannan [now dead] being Bengali, instead of acting to safeguard the defenseless civilians including a noble person like RP Shaha opted to join the criminal enterprise intending to facilitate and participate in wiping them out in a brutal manner, with genocidal intent," the tribunal said.
The tribunal, however, said, "The barbaric annihilation of RP Shaha could not bring his dogma and pious thought to an end." 
Convict Mahbubur was the son Abdul Wadud alias Wadud Moulana, the chairman of Mirzapur Peace Committee, an anti-liberation organisation. He and his brother Abdul Mannan were involved in Razakar Bahini, an auxiliary force of the Pakistan army in 1971, according to the investigators.
Tribunal Chairman Justice Md Shahinur Islam and members Justice Amir Hossain and Justice Md Abu Ahmed Jamadar read out the summary of the 235-page verdict in the presence of Mahbubur, a Jamaat-e-Islami follower, RP Shaha's family members, the prosecution, investigator and defence teams, and journalists. 
After the verdict, Srimati Shaha, widow of victim Bhabani Prashad, said, "We have been waiting 48 years for this day. We are happy that we got justice even after 48 years."
Rajiv Prasad Shaha, grandson of RP Shaha, said, "We have been passing days with a pain. We feel much relieved today."
Prosecutor Rana Dasgupta said they were happy as they could prove all the three charges.
However, state-appointed defence counsel Gazi MH Tamim said his clients did not get justice and would file an appeal with the Supreme Court.
According to the International Crimes (Tribunals) Act, 1973, a war crimes convict can file an appeal with the Supreme Court within 30 days from the date of the verdict delivery.
With the latest judgement, the war crimes tribunals have so far delivered 38 verdicts against 88 people. Of them, 62 have been sentenced to death.
OFFENCES AND PUNISHMENT
According to the first charge, Mahbubur, along with father, brother and local Razakars and Pakistan army men, raided "Kumudini Complex" in Mirzapur on May 7, 1971, to look for RP Shaha.
As they did not find him, they humiliated doctors, nurses, teachers, students and employees there. They then attacked Hindu-dominated villages -- Baimhati, Andhara and Sarishadair -- and killed 33 Hindu men there.
The second charge says Mahbubur, along with local Razakars and Pakistan army men, raided RP Shaha's home in Khanpur of Narayanganj the same day.
From there, they abducted five people -- RP Shaha, his son, and three others -- and took them to Adamjee Burma Eastern Oil Depot. Since then, they could not be traced.
Mahbubur and his father, along with Razakars, picked up 24 Hindus from different villages in Mirzapur on May 15. Mahbubur later handed over the abductees to the Pakistan army who killed 22 of them after torture, the third charge read.
The tribunal awarded the death penalty to Mahbubur in three charges. The sentences would naturally be merged, the tribunal added.
"All the three attacks, as arraigned in three charges framed, involve the killing of numerous civilians of Mirzapur on account of their membership in Hindu religious group," the tribunal said.
"The events of massacre constituting the offence of genocide for which the accused has been found guilty is a minute portrayal of the horrific planned and designed genocide committed in the territory of Bangladesh in 1971."
DELAY IN TRIAL
About the defence's point of "delayed prosecution", the tribunal said, "The nation experienced that the military regimes in power after the brutal assassination of Father of the Nation Bangabandhu Sheikh Mujibur Rahman on August 15, 1975, did not care to respond to the cry of victims and sufferers of mass atrocities committed in 1971.
"Thus, the Act of 1973 [International Crimes (Tribunals) Act-1973] remained dormant for decades. The nation felt pained and helpless. It could not even raise its voice due to nature of state power existing at that time.
"The military regimes, which were gravely contradictory to the norms of recognised human rights, prolific governance, democracy and the rule of law, affected the society and the nation as well."
Besides, there is no limitation in bringing criminal prosecution, particularly when it relates to "international crimes" committed in violation of international humanitarian law and the laws of war, the tribunal added.