MARCH 13, 1971: Civilian staff of military warned
Asked to resume duty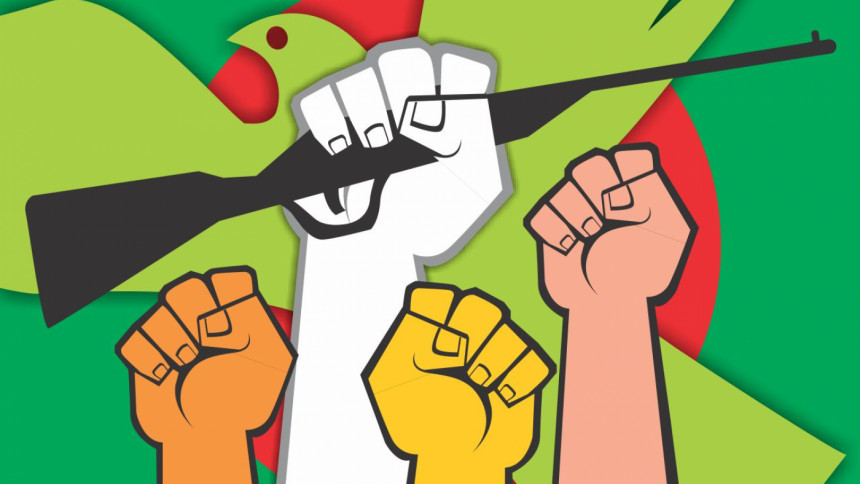 As the situation in the then East Pakistan worsened by the day, all employed civilians, on March 13, were ordered to restart their duties at the military establishments by authorities of the martial law.
The order came with the warning that those who fail to follow it would not only be dismissed but be tried as an absconder.
Bangabandhu Sheikh Mujibur Rahman gave a statement in this regard saying that because the Bangalees were fighting against military rule, such an order would prove to be provocative.
By now, Bangabandhu had solidified his position as the leader of a nation on the cusp of its birth. Whispers spread worldwide that Pakistan, in its current form, was "finished".
There was now only one solution, one demand -- total transfer of power to the Awami League chief.
Former National committee member Afaz Uddin Fakir in a "Letter of Authority" urged President Yahya Khan to hand over power to Bangabandhu.
He also said all the battalions of the East Pakistan Regiment should be managed by Bangalee officers, adding the demand to withdraw the excess influx of military in East Bengal over the last month.
West Pakistan too demonstrated that by now they knew that if Pakistan was to be saved, Sheikh Mujib's demands were to be met. Pakistan's house of cards was about to collapse and no threats could delay the inevitable.
There was no turning back now. Freedom was written in every stone.
Source: The Liberation War Museum