MARCH 11, 1971: In defiance of tyrants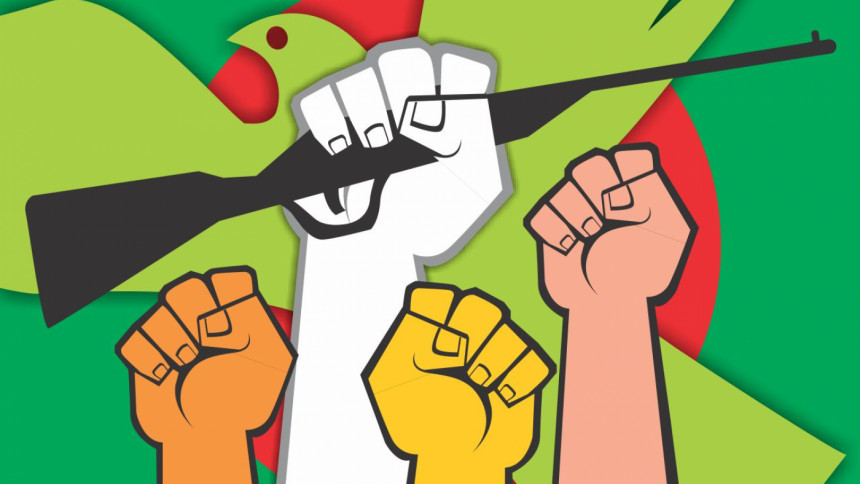 As the non-cooperation movement gained momentum by the day, East Pakistan was literally run under the direct orders of Bangabandhu Sheikh Mujibur Rahman.
"What do you mean by government? I am the government," Bangabandhu told a foreign journalist who asked him how the authority of the Pakistan government faced challenges in the country.
Government officials, including High Court judges, secretaries and many other officials throughout the East Pakistan, started to quit their jobs.
The military personnel faced obstacles in getting daily necessities as agitated people put up barriers. In Sylhet, one convoy supplying rations was intercepted by locals.
On the premises of Bindubashini High School in Tangail, National Awami Party leader Maulana Bhashani at a mass rally announced his support for the freedom fighters.
He said Sheikh Mujibur Rahman is the leader of seven crore people and asked the people to follow his instructions. He added that to achieve the goal, all  must unite and fight.
Awami League General Secretary Tajuddin Ahmed thanked the people of Bangladesh for rallying behind the party and making the civil disobedience movement launched by Bangabandhu a success.
That night, the army released its 114th military order saying if any civilian, willingly or unwillingly, harmed government property or created obstacles on the path of the military personnel, they will be punished as per law.
Meanwhile, Pakistan International Airlines cancelled most of its international services, and all available aircraft were used to bring "Government Passengers" to Dhaka. These "Government Passengers" were troops in civilian clothes.
In Rawalpindi, the military establishment was being dominated by an influential quarter of blood-thirsty officers.
Top army officials were clearly of the opinion that the Bangalees' movement had to be crushed and Sheikh Mujibur Rahman severely dealt with.
Yahya explicitly warned that force would be used against any move for separation.
But the Bangalees already knew that. And they were prepared.
[Sources: Liberation War Museum website; The Daily Star report]