Badda Mob Beating: Key accused arrested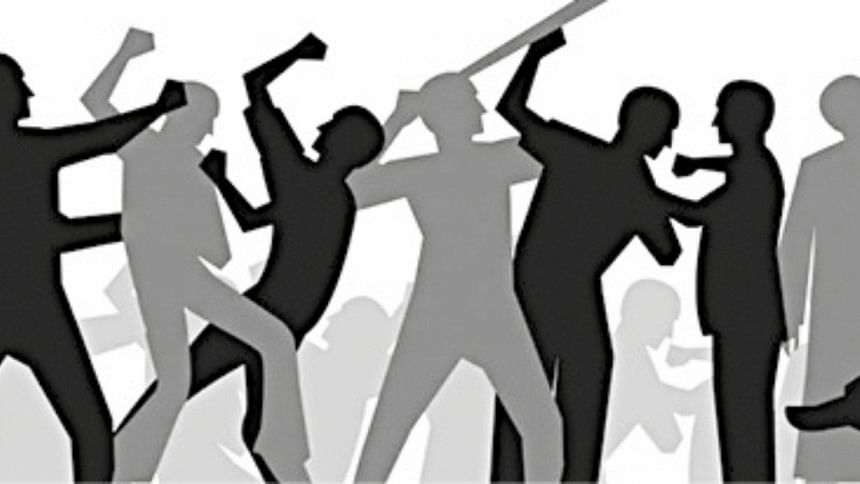 Police arrested a woman suspected of branding Taslima Begum Renu as a child kidnapper, which led to her death in a mob beating in the capital's Badda on July 20.
Riya Begum Moina, 27, mother of a student of Badda Uttar-Purba Primary School, was arrested around 10:00pm on Thursday at Satarkul, said Inspector Abdur Razzak of Badda Police Station.
The officer said Riya was among the few parents who first talked to Renu on the school premises and branded her as a child kidnapper. 
She is the 14th suspect arrested in connection with the single mother's killing on the school premises.
The 40-year-old victim went to the school in the hope of getting her daughter admitted there.
Renu entered the school premises and asked Riya, who was there to pick up her 1st grader son, about the admission procedure, said police and school employees.
Renu, who suffered from mental issues, was inconsistent in her replies when Riya and several other parents started asking her questions about her conduct, they said.
At one point, they started shouting "child kidnapper" pointing at Renu.
They then took Renu to the headteacher's office on the 1st floor of the four-storey building.
A mob later dragged her downstairs and beat her dead.
Meanwhile, another suspect, Ibrahim Ridoy, 19, a vegetable seller in Uttar Badda, yesterday confessed to a magistrate about his role in the killing, the inspector said.
Two other suspects had earlier confessed to their crimes.