Introduce annual fire safety clearance
PM issues a set of directives for fire service about high rises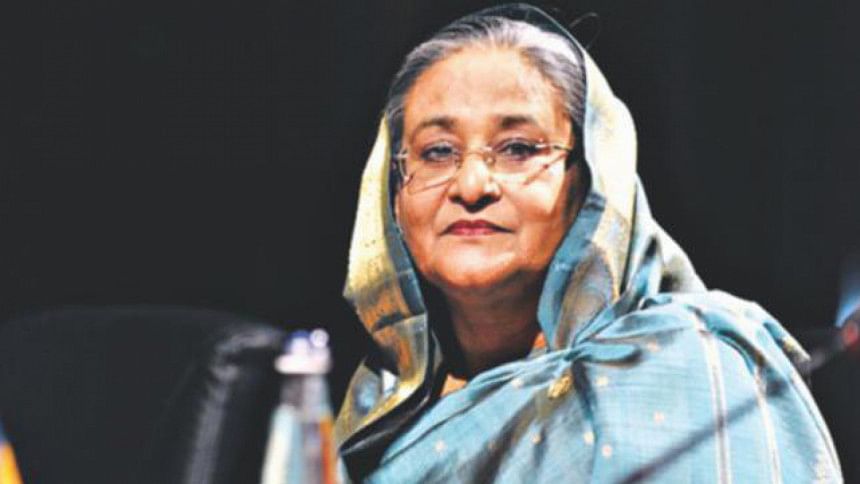 Prime Minister Sheikh Hasina yesterday asked the fire department to inspect high-rises, and commercial buildings every year and issue fire safety certificates.
Industrial units are already required to obtain such certificates from Fire Service and Civil Defence Department.
The directives came at a cabinet meeting as the nation is still recovering from the shock of Thursday's devastating fire at 23-storey FR Tower that killed 26 people and injured 70.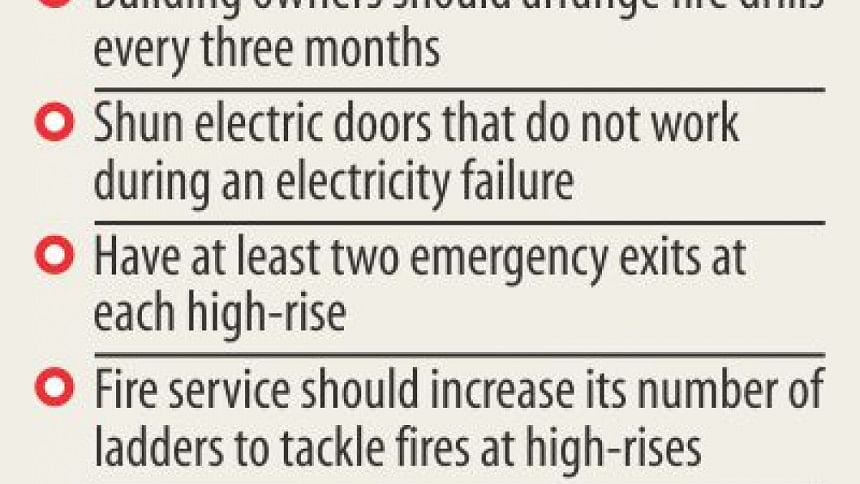 Public attention has been directed towards fire safety measures at high-rise buildings.
At yesterday's cabinet meeting, Hasina asked the authorities concerned to review whether firefighters should inspect high-rise buildings and issue clearance certificates accordingly.
During the recent devastating fires, firefighters could not work properly due to water shortage. This is why, water reservoirs and water bodies should be created and Dhaka's lakes should be preserved, she said. 
Meanwhile, Rajhdhani Unnayan Kartipakkha (Rajuk) started a survey in the capital to identify the buildings that were constructed flouting building codes.
Twenty-four Rajuk teams will visit buildings higher than 10 stories in eight zones, said Ananda Kumar Biswas, director (law) at Rajuk.
After yesterday's meeting, Cabinet Secretary Shafiul Alam said the PM had presented a set of instructions to reduce risks of fire.
The fire service officials have been visiting industries and factories to issue annual safety clearance and the PM wants to introduce the system for all high-rises, Shafiul said.
Hasina also asked the authorities concerned to inspect the sites where buildings would be constructed and evaluate the viability of the projects.
The department has only three such ladders.
Many offices are using automatic doors that usually do not work during an electricity failure, she pointed out. Make the doors manually workable when there is no power, she said.
High-rise buildings should have tarpaulin that can be used as emergency exit.
Earlier, the cabinet adopted a condolence motion at the loss of lives and property in the recent devastating fire at FR Tower.
The Cabinet also approved in principle the Habiganj Agriculture University Act, 2019 and Gazipur Development Authority Act, 2019.
Two days after the Banani fire, DNCC kitchen market in Gulshan was devastated by a fire.
Following the incident, Housing and Public Works Minister SM Rezaul Karim said the buildings constructed violating the rules would be identified in 15 days.