Hunt on for 33 Huji operatives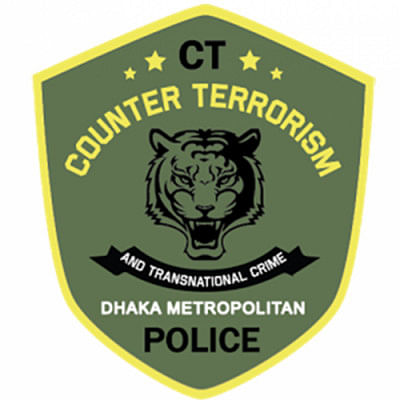 Aiming to reorganise Harkat-ul-Jihad al-Islam Bangladesh, Afghan-war returnee Atikullah has been able to establish communication among 33 local leaders of the banned militant outfit in the last six months.
Before Atikullah and two other militant suspects of the militant outfit were arrested last week, some of the 33 local leaders used to work in different madrasas, while others were involved in different businesses, officials of the Counter Terrorism and Transnational Crime unit of police said yesterday.
At least five of them are hiding in Dhaka and the rest are in Feni and Chattogram, officers said after interrogating the arrestees.
Atikullah, who came to the country from Dubai six months ago, is known by the aliases Asadullah and Julfiqar.
Two other suspects arrested with him in the capital's Khilgaon on Wednesday are Nazim Uddin alias Shamim, 43, and Borhan Uddin, 45.
They were placed on a four-day remand on Thursday.
Investigators now have information about the other members, CTTC Deputy Commissioner Saiful Islam told The Daily Star yesterday.
 "We are hoping some of them would be arrested soon," he said.
The suspects had held meetings with each other in the capital, Feni and Chattogram on multiple occasions since Atikullah started trying to reorganise the group.
 "Some of the members had been quite active after meeting the top leaders," said Saiful.
According to the remand prayer submitted by CTTC Inspector Moniruzzaman to a Dhaka court, Atikullah had taken part in armed fighting in a foreign country in 1992. He went to Afghanistan in 1997 from Pakistan and had met Mollah Omar and Osama Bin Laden, top leaders of al-Qaeda.
Atikullah, who is from Feni, came back to Bangladesh in 1998 and started working in different Qawmi madrasas to spread the network of Harkat-ul-Jihad al-Islam (Huji) in the country, an officer said.
In early 2000, he formed an NGO named Al Ansar Welfare Foundation. Its operation stopped after 2005 when Huji leaders went into hiding amid a crackdown by the law enforcers, the officer said, requesting anonymity.
Atikullah fled to Dubai in 2006, he said, adding that his wife and children also went there a year later.
They had been living in Dubai until Atikullah came back to Bangladesh in March this year, officials said.
After he came back and started contacting the others suspects, a Malaysia-based multilevel marketing company promised to provide funds for the outfit's activities, they added.
The Malaysian company also made commitments to fund legal battles for the jailed Huji members.
The officers also said the suspects had been trying to establish a network in Rohingya camps using two NGOs as fronts.
"The funding for these NGOs were allegedly coming from Dubai and Saudi Arabia," the official added.
He, however, refused to name the NGOs before a thorough investigation into the allegations.