Huji top leader remanded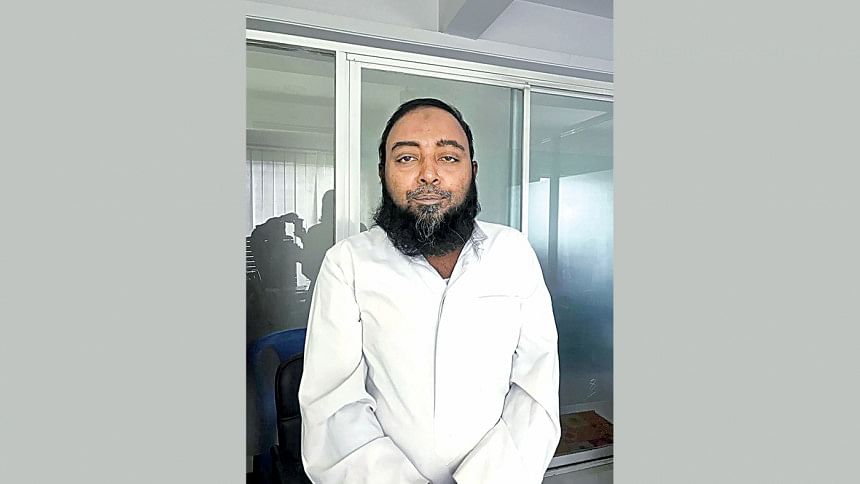 A top leader of Harkat-ul-Jihad al-Islam Bangladesh and two others were placed on a four-day remand each in connection with a case filed for attempting to reorganise the banned outfit.
The three are: Afghan-war returnee Md Atikullah alias Asadullah alias Julfiqar, 49, Md Borhan Uddin Rabbani, 42, and Mohammad Nazim Uddin alias Shamim, 43.
Dhaka's Metropolitan Magistrate (DMP) Ashek Imam placed them on remand after Md Kamruzzaman, inspector of Counter Terrorism and Transnational Crime (CTTC) unit, produced them before the court with a 10-day remand prayer for each.
READ MORE: Huji was being reorganised
They were remanded a day after the CTTC unit of Dhaka Metropolitan Police (DMP) arrested them yesterday.
Following a tip off, police detained Atikullah at Khilgaon along with Borhan, in charge of the outfit's Feni, and Nazim, secretary of the outfit's Dhaka city south.
According to the law enforcers, Huji top leader Julfiqar was attempting to reorganise the banned outfit after returning from Dubai.
The arrestees were trying to bring their absconding members back to the Islamist outfit and was in touch with family members of imprisoned Huji leaders, the officials of the CTTC unit said.
Julfiqar is in charge of international relations of Huji, officials claimed.