Housewife killed as she resisted 'rape' attempt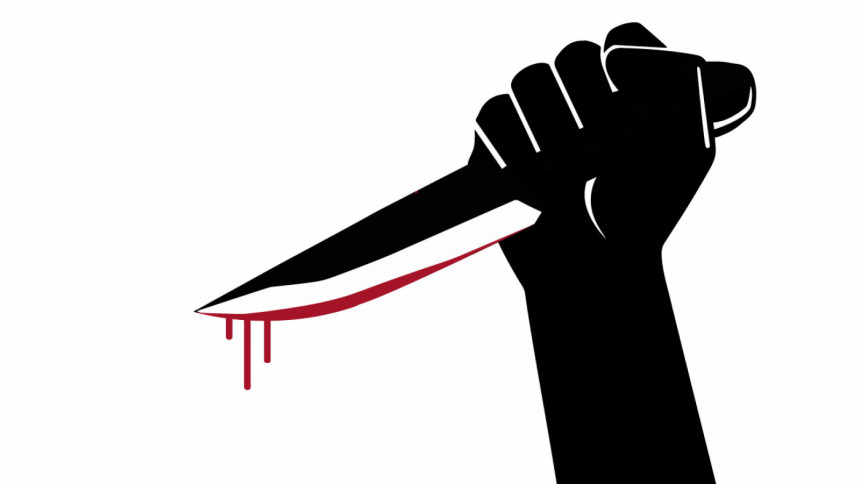 A 24-year-old woman was stabbed to death in her home in Fatikchhari upazila of Chattogram after she resisted an alleged rape attempt by two youths early Sunday.
Her elderly father-in-law was also stabbed during the incident.
Police arrested two locals -- Sunny Dey, 20 and Toyon Dey, 21 -- in connection with the murder.
The victim was identified as Mamoni Dey, wife of Rupon Kanti Dey, who is a Dubai Expatriate and resident of Mohanogor village of the upazila.
Her father-in-law Milon Kanti Dey is undergoing treatment for his stab wounds at Chattogram Medical College Hospital (CMCH).
Sheikh Abdullah, officer-in-charge (OC) of Bhujpur Police Station, said the incident took place around 12:30am.
Speaking to this correspondent, the victim's husband Rupon, who came back from Dubai after hearing the news, said, "The duo entered the house through the roof at night and went to my bedroom where my wife [Mamoni] was sleeping.
"The criminals sexually assaulted her. Mamoni tried to resist them and started shouting," Rupon said, adding that
she was stabbed on her back when she tried to escape from the room.
Quoting family members, Rupon said his wife went to his father Milon who was in the veranda. Milon tried to save Mamoni but the criminals stabbed him, leaving him critically injured, said Rupon.
"The criminals later slit my wife's throat as she could identify them," Rupon said.
The bereaved husband also said his mother, who was in another room with his one-and-half-year old daughter during the incident, locked the room and started shouting for help.
OC Abdullah said police rushed to the spot upon information and recovered the body from the spot.
Meanwhile, locals rushed Milon to hospital.
Later, police arrested the duo after conducting a drive in the area, said OC Abdullah.
The victim's body was handed over to the family members after autopsy while a case was filed accusing two youths in connection with the murder, he said.
"We are not sure about their [killers] motive but the whole incident was found to be pre-planned. The arrestees will be grilled after being taken into remand."