Graft plagues civil aviation
Finds ACC probe into the sector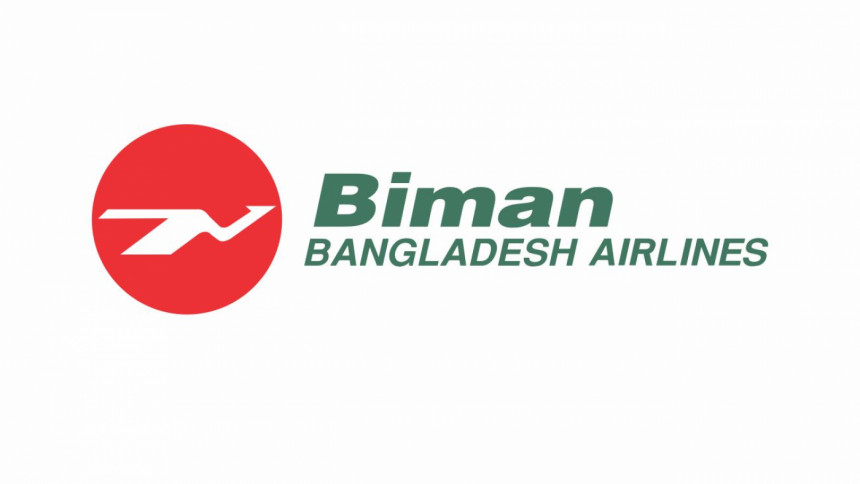 Probe names no one,  but identifies 8 corrupt  sectors in Biman and 11 sectors in CAAB
In case of purchase and lease of aircraft, intermediary firms influence Biman high-ups, board members 
In the CAAB, the biggest corruption takes place in construction and development work sector
Biman high-ups, including some of its board members, have been misappropriating huge money through irregularities in tender process. On the other hand, some officials of CAAB, the aviation regulator, accept bribes from contractors, who are "looting money" by building poor-quality towers and boarding bridges, the Anti-Corruption Commission has found. 
Its enquiry report did not name anyone, but the probe detected corruption in eight sectors at the Biman and 11 sectors at the Civil Aviation Authority of Bangladesh (CAAB).
The separate enquiries, which began in March 2017, into the conducts of the national flag carrier and the aviation regulator are based on interviews of current and retired officials, analysis of annual and audit reports, statements of victims and media reports.
ACC Commissioner Mozammel Haque Khan handed over the enquiry reports to Mahbub Ali, state minister for civil aviation and tourism, at the latter's office yesterday, said ACC Public Relations Officer Pranab Kumar Bhattacharya.
In case of purchase and lease of aircraft, some intermediary firms work as liaison between the service providers and the Biman high-ups as well as its board members, the ACC has found.
"Spending huge money, these companies make officials fix the specification of [aircraft] procurement in a way so that only the preferred companies got the work. They show estimated price several times the actual price. As a result, low-quality equipment is bought at two to three times the rate," said the report seen by The Daily Star.
Some among the Biman top brass and the board of directors have direct or indirect partnership in these firms, according to the report.
"Bangladesh Biman lost several thousand crores of taka as a result of the influence of these intermediary companies," it said, adding that the national carrier had to replace new engines of aircraft worth several thousand crores as the authorities did not consider overhaul earlier.
The probe further found that tenders are invited at such a time when good companies do not have any stock of aircraft. "As a result, Biman had to take lease of low-quality aircraft at higher rates from the companies preferred by the dishonest quarters."
Internal as well as government audit teams raised numerous objections about the matter, but the objections remained unsettled every year, the report said.
In case of maintenance and overhaul, officials and board members award the work to their preferred organisations and loot hundreds of crores of taka, it added.
"Ground service is one of the most corrupt sectors at Biman Bangladesh Airlines…. Every day several million takas are collected from different airlines for ground service. In reality, it was found that different airlines do most of the job of ground service with their own logistic service. But the Biman could not provide minimum service as per the contracts."
As a result, many foreign airlines have become reluctant to operate in Bangladesh, while many stopped their operation altogether in Dhaka, the report said. 
Other corruption by Biman includes showing less weight of goods in import and export, not adjusting extra baggage charge and providing low-quality food to passengers.
Contacted, Biman spokesperson Shakil Meraj said they showed "zero tolerance" for corruption. "We will take proper action if we receive any specific allegation against any officials and employees of Biman like we did in the past."
He, however, could not provide any details about what action they took against whom and when. 
In the CAAB, the biggest corruption takes place in construction and development work sector.
"There are allegations that compromising quality of the work, contractors and engineers misappropriate money," it said.
There are some honest engineers in CAAB, but they are deprived of promotion due to the influence of dishonest officials, the ACC found.
The report said sub-standard shops have mushroomed at Shahjalal International Airport, by giving monthly bribe to dishonest officials of both CAAB and the ministry.
It was also found that retired officials who worked at the CAAB on deputation are appointed as consultants instead of experienced consultants.
'BIMAN BETRAYING THE NATION'
Biman has incurred loss for most of the years since its inception in 1972. In 2007, the army-backed caretaker government turned Biman into a public limited company in efforts to make it a profitable venture.
At the moment, it operates in 15 international and seven domestic routes with its small fleet of 13 aircraft, seven of which are on lease.
Last year, its loss stood around Tk 201.47 crore, the state minister for civil aviation told parliament last week.
Irregularities and corruption in Biman have been on the news for many years.
Amid widespread allegations of anomalies, the House committee on civil aviation in 2010 had formed a five-member parliamentary sub-committee which found corruption involving Tk 700 crore in purchase and maintenance of aircraft and equipment of Biman in 18 years since 1992.
The committee also found corruption in Biman's other sectors that include ticketing, money recovery, signing contracts and hajj operations.
In 2011, another parliamentary sub-committee headed by AL MP Mujibul Haque found there was no accountability in Biman, besides having "serious" corruption and irregularities.
It also said Biman's top officials were involved in irregularities in leasing an aircraft, Boeing 770-400, ignoring the interests of the national flag carrier.
The parliamentary standing committee on civil aviation and tourism ministry had formed a three-member sub-committee to probe the alleged irregularities in the leasing procedure.
Moyeen Uddin Khan Badal, a member of the parliamentary body, at that time said they found irregularities in taking lease of an aircraft. "The top officials of Biman totally ignored the interest of Biman while leasing the aircraft."
In a rare case, immediate past Civil Aviation Minister AKM Shahjahan Kamal late last year blamed top Biman officials for its loss.
The minister also slammed the Biman management for various irregularities.
"Why this theft and robbery? It is tantamount to.... betraying the nation," he said.
The ACC made 19 recommendations to address corruption. These include forming purchase committee with local and foreign experts, fixing condition of lease, analysing records of procurement to find out the magnitude of corruption.