Corruption allegations: ACC quizzes Ex-GCC mayor Zahangir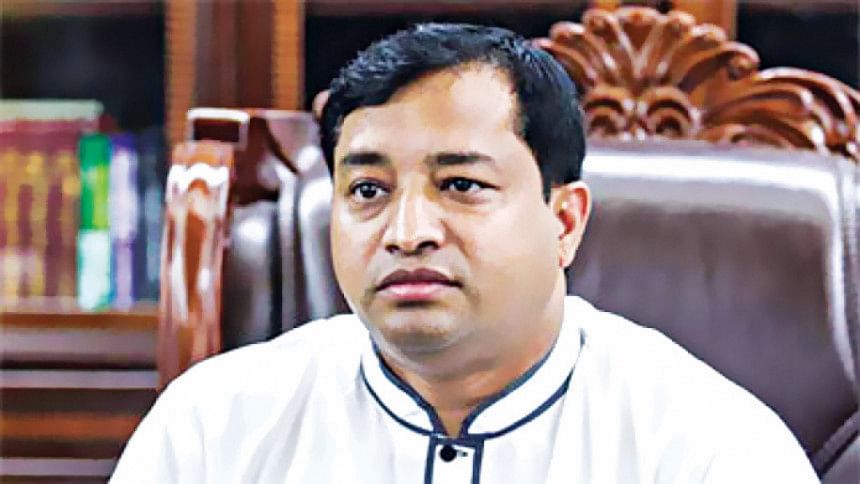 The Anti-Corruption Commission (ACC) today quizzed Zahangir Alam, the suspended Gazipur City Corporation (GCC) mayor, regarding the multiple allegations of corruption filed against him.
Zahangir appeared before the ACC headquarters at around 10:30am.
"He was quizzed for about three and a half hours until 2:00pm," said ACC Assistant Director Ashiqur Rahman, who is part of the investigation team that is probing Zahangir.
Ashiqur however declined to go into further detail about today's interrogation or the investigation in general.
There are allegations of misappropriating huge amounts of money against Zahangir while he was the GCC mayor.
He was asked to appear before the ACC on May 21 and May 22.
Upon his request, the ACC deferred the quizzing to June 6 and June 7.
Speaking to The Daily Star, Zahangir's lawyer Nakib Saiful Islam said the ACC was requested to defer today's quizzing.
An appeal has been made on behalf of Zahangir seeking an exemption from the allegations, he added.
The ACC has not yet taken any decision on this matter, sources said.
After the quizzing, Zahangir told reporters that the allegations against him were "cent percent false".
"I answered their questions properly… I seek punishment for those who brought the allegations against me," he said.
Talking to reporters, ACC Secretary Mahbub Hossain said there was no pressure on ACC to investigate the allegations against Zahangir.
"It is just part of the ACC's routine task," he added.
A day after the ruling party expelled him on May 15, the ACC summoned Zahangir to quiz him over the corruption allegations.
After the Awami League nominated Azmat Ulla Khan as mayor for GCC polls, a disgruntled Zahangir attempted to run for mayor as an independent, but his candidacy was cancelled by the Election Commission.
His mother, Zaida Khatun, however, competed against Azmat Ulla and was elected GCC mayor on May 25.