Govt Hospital: Most lacking even basic equipment
70pc public healthcare facilities don't have thermometres, stethoscopes, blood pressure gauge, weighing scales, torchlights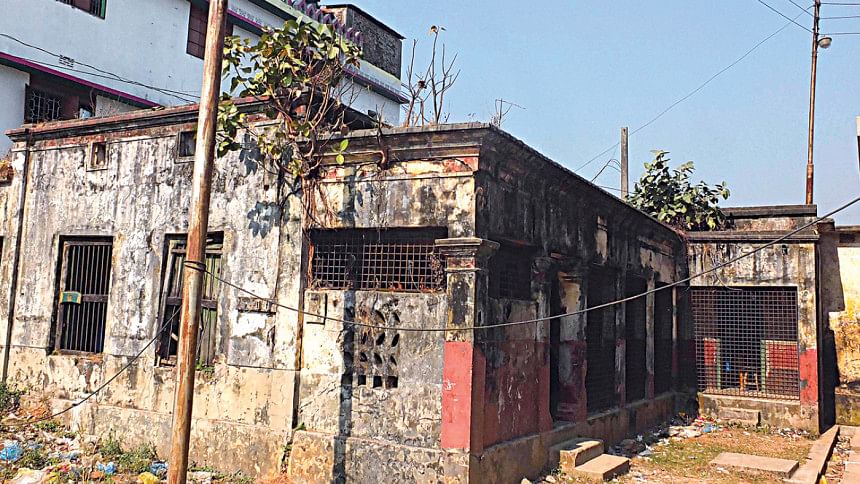 Seven out of every ten healthcare facilities in Bangladesh do not have all of the six basic equipment required to treat patients, a government survey finds.
The preliminary report of Bangladesh Health Facility Survey (BFHS) 2017 paints a dismal picture of the country's public healthcare system as it found only 28 percent of health facilities having all six basic equipment items, like thermometers, stethoscopes, blood pressure gauge, weighing scales for infants and adults, and torchlights.
Most health centres had four or five of the basic equipment, but not all six at once.
Conducted by National Institute of Population Research and Training, the survey covered 1,524 health facilities and 5,400 service providers from eight divisions. A total of 40 teams led by doctors collected data from the health facilities.
It assessed public facilities, private facilities with at least 20 beds, and nongovernmental healthcare facilities in the formal sector, meaning those facilities that maintain widely accepted licensing, training, and policy standards.
The government of Bangladesh and United States Agency for International Development funded the survey while ICF, USA provided technical assistance.
BFHS also finds that four out of every five upazila health complexes do not have functioning x-ray machines.
On the other hand, up to a fifth of the district hospitals do not have working x-ray machines, it said.
When asked to comment on the absence of basic equipment, Abul Kamal Azad, Director General of Directorate General of Health Services (DGHS), said, "It is unbelievable. I have to see the report."
It is also not believable that the x-ray machines are out of order in the upazila health complexes, he added last week.
But the line director of DGHS said something different.
Dr Satyakam Chararaborty, line director (Hospital Service Management) of DGHS, admitted to The Daily Star that there is a crisis of functioning x-ray machines.
"We received a financial allocation to purchase x-ray machines and will complete the purchase soon. Besides, we have a dearth of manpower to operate the x-ray machines as well. Appointing technicians is also under way," he said. Last week
Our Natore correspondent visited the Bagatipara Upazila Health Centre in the district on May 23 and found no thermometer or weighing machine for adults.
The health care centre has x-ray and ECG machines, but both were out of order.
Contacted, Dr Mohammad Rasel, residential medical officer of the hospital, said they have already informed the authorities that the machines are out of order.
He, however, claimed the weighing machine was in the emergency department.
On the absence of thermometers, Dr Rasel said, "We have to buy thermometers on a regular basis as the glass variety is fragile and it often breaks."
The BFHS also reviewed six basic amenities -- electricity, water connection, patients' privacy during consultation, visitors' latrine, phone connection, and computer with internet access -- considered essential for health services.
The survey found that almost four-fifths of the district and upazila health facilities and NGO-facilities have regular power, while all private hospitals have regular electricity. Only two out of five community clinics, however, have regular electricity.
A total of 90 percent of all the hospitals and clinics have water connections on the premises, it said.
On privacy, the survey said seven out of 10 health care facilities provide privacy for clients during consultation which is almost 100 percent in the case of private and NGO facilities.
It also found that a total of 79 percent of the health care facilities have toilets for visitors. On the other hand, only 17 percent of the facilities have separate and improved latrines for women and girls.
The survey said some 11 percent of the health care facilities have land phones or official mobile phone numbers.
Ambulances are available in only five percent of all facilities; but if the community clinics are excluded, the figure comes up to 15 percent.
The capacity of the health facilities to conduct basic diagnostic tests is still very limited. The most widely available test is blood glucose, which only 20 percent provide. Only 4 percent offer all five basic diagnostic tests (haemoglobin, blood glucose, urine protein, urine glucose, and urine pregnancy test), said the survey.