Doors still open for discussion
Inu on editors' concern over Digital Security Act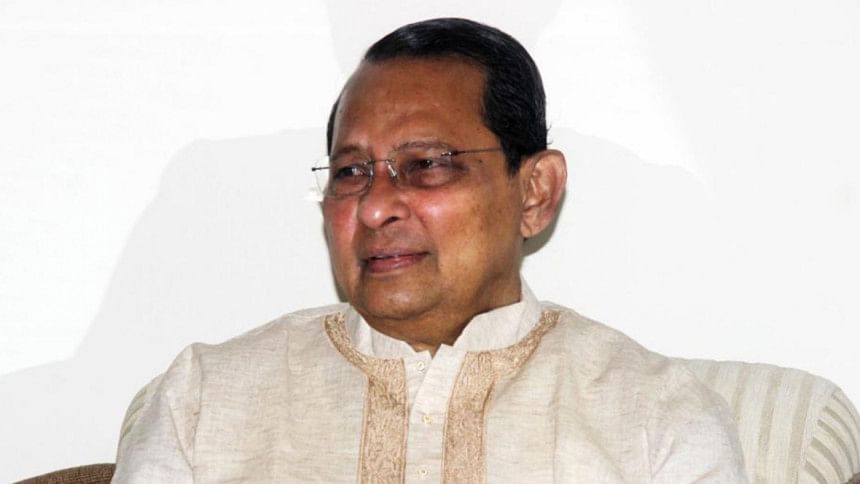 Information Minister Hasanul Haq Inu yesterday said discussion with the Sampadak Parishad (Editors' Council) on the newly enacted Digital Security Act was not over.
"Time for discussion on the Digital Security Act is not over yet and we are very much in talks on the issue," he said at a press conference at the secretariat.
Inu called "disheartening" a recent remark from the Parishad that three ministers failed to keep their promise to place the editors' concerns over the law before the cabinet.
Despite protest and concern at home and abroad, the much-talked-about Digital Security Bill-2018 was passed in Parliament on September 19 and President Abdul Hamid signed it into a law on October 8.
At a press conference on Saturday, Editors' Council expressed surprise that nothing was done in spite of public commitment by three ministers and a media adviser to the prime minister to raise their concerns before the cabinet and to open a dialogue with the stakeholders to work out acceptable changes to the act.
The Editors' Council also announced that it would hold a human chain in front of the Jatiya Press Club at 11:00am today, demanding amendment to nine sections of the act -- 8, 21, 25, 28, 29, 31, 32, 43, and 53. It said the act must be amended appropriately to safeguard the freedom of the media.
Earlier, the Parishad had announced a human chain for September 29 but later postponed the programme at the request of the information minister, who had assured it of raising the concern before the cabinet.
However, there was no such effort in the last two cabinet meetings.
Inu said Prime Minister Sheikh Hasina was informed about journalists' concerns over the Digital Security Act and that they would sit with the Editors' Council and journalist leaders after the issue would be discussed at the cabinet.
Talking to journalists yesterday, the minister also said they had already met Editors' Council as well as leaders from BFUJ, DUJ and DRU and listened to their concerns.
The journalists' concerns could not be presented in the last two cabinet meetings as there was no atmosphere for discussion on the issue, he said.
He hoped that the discussion would be held "anytime".
Asked, he said, "Any law can be amended anytime since there is a government and parliament. It's a routine work."
While answering a question on the Editors Council's human chain today, Inu said, "Raising demand is a democratic way and I would not comment."