Scope still there for dialogue
Says Inu on concerns of Editors' Council over Digital Security Act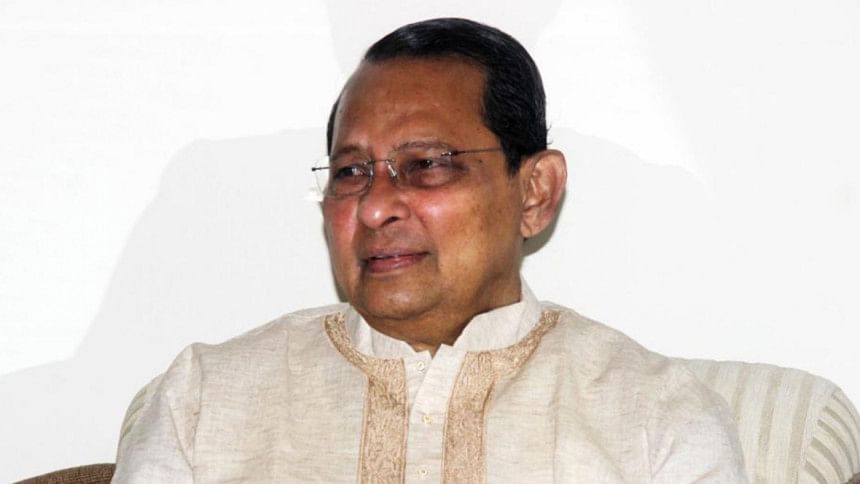 There is still scope for dialogue with the Sampadak Parishad (Editors' Council) about the Digital Security Act, said Information Minister Hasanul Haq Inu yesterday.
Reiterating that no section of the act "went against the media people", he said, "… if there is anything left for discussion, the concerned body and the ministry will discuss it."
Inu told this to journalists yesterday around noon after attending a discussion at the Jatiya Press Club.
Replying to a question over placing the issue in the cabinet meeting, he said, "Editors' Council did not realise [the matter]. We had told them that we would raise their concerns before a cabinet meeting. No discussion took place on which particular cabinet meeting.
"We'll place the matter for discussion soon."
He, however, said the cabinet yesterday elaborately discussed the act in its meeting.
Paraphrasing Prime Minister Sheikh Hasina, he said, "The act is formulated for the security of the children and the digital society, and [to stop] cyber criminals, and hackers. In no way it is for the media people or the media."
President Abdul Hamid on October 8 signed the Digital Security Bill into law amid widespread criticism. The bill was passed in parliament on September 19, ignoring concerns of journalists and rights defenders and keeping a harsh provision that allows police to search or arrest anyone without a warrant.