Covid Inoculation: Foreigners' registration begins on March 17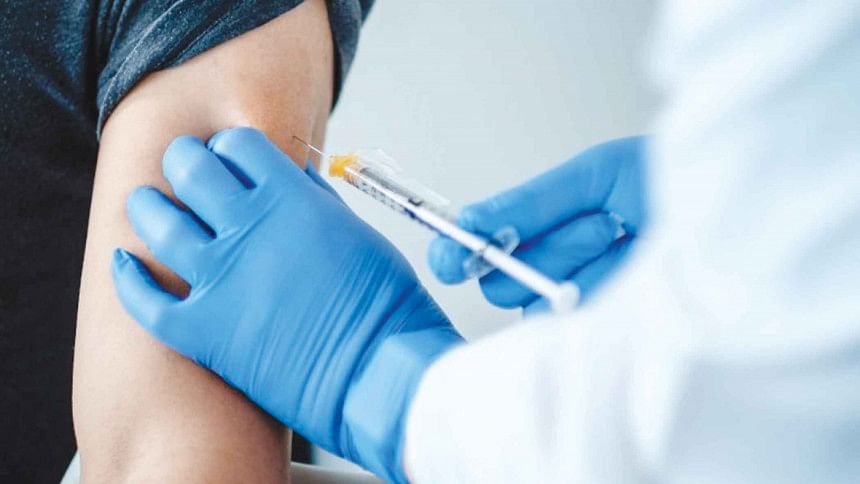 Foreigners in Bangladesh can start registration for Covid-19 vaccination from March 17, the birthday of Bangabandhu Sheikh Mujibur Rahman, as the government planned inoculation of all eligible people.
Bangladesh began inoculation for frontliners on January 28 and has so far vaccinated more than 36 lakh people, including the emergency workers and those above 40 years. Since February, the government also began inoculating some 1,200 diplomats at the Sheikh Russel National Gastroliver Institute and Hospital.
Officials at the foreign ministry said as the inoculation was going ahead at speed and vaccine supplies were satisfactory, the government decided to bring all eligible people, nationals and foreigners, under vaccination programme.
"Foreign nationals holding A/A1/A2/FA2/D/ND/M categories of visas will be considered for vaccination in the first phase. The visas must be valid for at least six months," said a circular issued by the DGHS on March 3.
It said starting on March 17, a separate tab will be added to the portal -- surokkha.gov.bd -- for registration of foreigners.
Prof Mijanur Rahman, director (management information system) at the Directorate General of Health Services (DGHS), told The Daily Star yesterday that all foreign nationals holding the said categories of visas should approach their respective embassies/high commissions/organisations to send their details to the Ministry of Foreign Affairs.
The information to be required include name, passport number, date of birth, nationality, gender, type of visa, visa number, visa expiration date, name of the company and local mobile phone number.
"After the information of the vaccine applicants is sent to the foreign ministry, it will send the same to the ICT [Information and Communication Technology] ministry. The ICT ministry will enable the system for the foreigners to register," said Prof Mijanur.
After registration, the applicant will receive SMS stating the date of the inoculation. The foreigners can get the vaccine on the date and at the centre they selected while registering, he said.
A foreign diplomat lauded the initiative by the Bangladesh government.
"Bangladesh is one of the countries that began inoculation early. I am happy that the government is now including all foreigners for the vaccination," he told this correspondent.
India has gifted Bangladesh two million doses of Oxford/Astrazeneca vaccines produced by the Serum Institute of India, while the government is importing 30 million vaccines from the same company through Beximco Pharmaceuticals.
Bangladesh will also get 1.28 crore doses of vaccines from the COVAX programme, led by the World Health Organization and Gavi, the Vaccine Alliance.