Covid-19 taking a toll on cops
218 infected, 652 in quarantine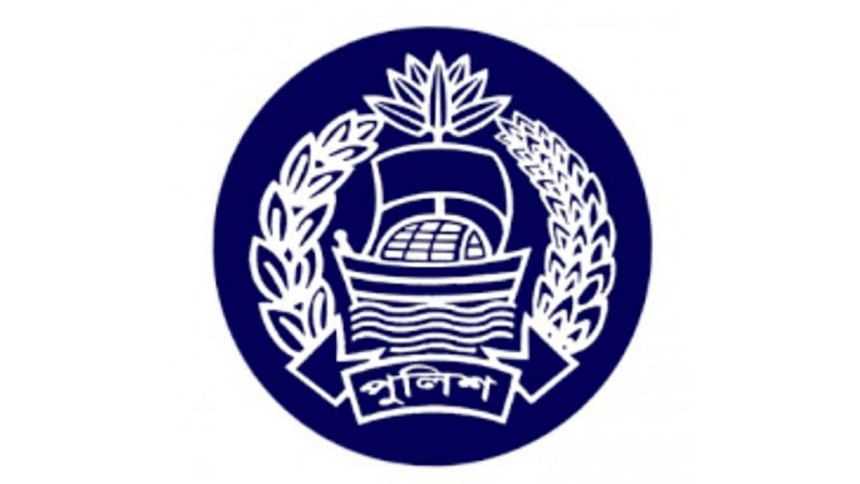 A total of 218 policemen tested Covid-19 positive as of yesterday while 652 others of the force are in quarantine, says the Police Headquarters (PHQ).
According to the PHQ database, Dhaka Metropolitan Police has the highest number of infected officials with 80 positive cases reported, followed by 33 in Gazipur, 17 in Gopalganj and 11 in Narayanganj.
In a statement, the PHQ said, many of the members contracted the virus in the line of duty, adding that the infected officials were receiving treatment at police hospitals across the country.
Amid this backdrop, Bangladesh Police has reorganised the responsibilities of some of its units and asked them to shift their primary focus so that the law and order situation stays under control during the coronavirus menace.
For example, Police Bureau of Investigation, a specialised unit for investigating old and lengthy cases, has been asked to emphasise on crime prevention.
Detective Branch of police, which used to deal with complex and sensational cases, has been ordered to help police stations in investigating regular cases.  
Criminal Investigation Department has been asked to keep a vigilant eye on cybercrimes along with its regular duties.
Meanwhile, a significant portion of traffic police in Dhaka has been withdrawn due to thin traffic in the capital's streets.
Contacted, Masudur Rahman, deputy commissioner of Dhaka Metropolitan Police, said traffic officials were mainly discharging their duties at different checkpoints to ensure social distancing.
In a video conference with top police officials on Wednesday, the Inspector General of Police Benazir Ahmed instructed all unit chiefs to ensure the best treatment for police personnel infected with Covid-19.
He also asked police high-ups to take proper care of the Ansar members who are assisting policemen in various capacities.
According to sources, nine Ansar members were tested positive for Covid-19 till Wednesday.