Break the link
Strict measures to disconnect cops from narco gangs sought at police officers' meet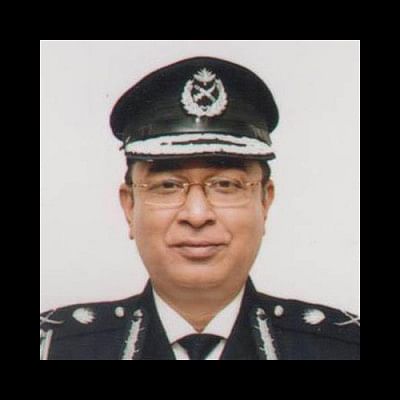 IGP Mohammad Javed Patwary yesterday ordered the police officials to re-intensify the countrywide anti-narcotics drive.
He gave the instruction at a meeting at Rajargabh Police Lines after a senior police official suggested that tough measures should be taken to break links between a section of policemen and narcotics syndicates, said meeting sources.
"Many policemen who are transferred for their involvement with drug syndicates again manage postings to their previous offices and indulge in the crime," said a superintendent of police at the meeting of field level police officials with the police chief.
ABM Masud Hossain, SP of Cox's Bazar, the gateway of smuggling yaba tablets into Bangladesh, also proposed severing links between a section of policemen and drug syndicates. Several other officials backed the proposal.
The IGP directed the officers to stop the practice and remain alert.
A district police official said around 100 officials have been transferred or closed or attached to police lines in Cox's Bazar in the last five months for their alleged involvement with yaba syndicates.
Besides, three constables were sent to jail during this period in connection with similar allegations, said sources.
On the fourth day of the Police Week-2019 yesterday, the IGP also instructed SPs and police commissioners to make frequent visits to the police stations under their jurisdiction and keep those free from trade and use of narcotics.
He also directed the officials to make the on-going anti-narcotics drive visible from Sunday as the government has announced a war on drugs.
The countrywide anti-narcotics drive began on May 4 last year, but it apparently lost its pace months ahead of the December 30 parliamentary polls.
During the drive, at least 288 alleged drug traders have been killed in "shootouts" till date. Families of a number of those killed claimed their family members were innocent.
The police boss ordered his fellow officials to handle the cases filed under the Digital Security Act with "utmost carefulness".
Sources said the meeting decided to take initiatives to set up an industrial police unit in Habiganj, ensure ambulance support for each police unit, allocate fund for firing ranges and prove internet connectivity at all police stations.
Referring to the rape of a mother of four in Noakhali's Subarnachar, the police chief instructed the officers to stop recurrence of such incidents. He also asked them to remain alert to women and child repression. 
He asked the officials to turn the police stations into centre points of public service and ensure good governance, transparency and accountability in the force.
MORE DEMANDS
Later in the evening, police officers held a meeting with three ministers to place another set of demands, including creation of more regular posts in the force for smooth promotion and posting of officials.
The three are Home Minister Asaduzzaman Khan, Housing and Public Works Minister SM Rezaul Karim and State Minister for Public Administration Farhad Hossain.
Only a month before the December 30 polls, the government gave in-situ promotions to 235 additional SP to SP.
Yesterday, police officials said it was not a permanent solution.
In replay to the demand, Mostafa Kamal Uddin, secretary of public security division of the home ministry, asked the cops to submit a proposal to solve the problem.
Cops also demanded in-situ promotions for officials -- from additional deputy inspector general (DIG) to additional inspector general -- as they did not get promotion for long.
They also want official residence for the Dhaka Metropolitan Police (DMP) commissioner and the DIG of Dhaka range.