Commentary by Mahfuz Anam: An appeal to the chief justice
'Tarnishing the country's image' needs defining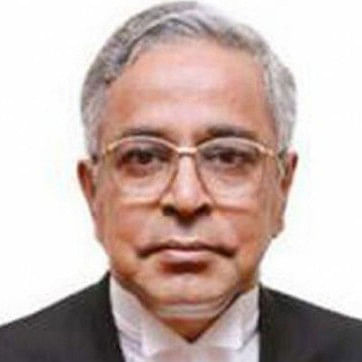 In Bangladesh, when we think, talk and seek justice, we think of the courts. And that is how it should be. Among the courts, the higher we go -- meaning the High Court, the Appellate Division -- the more important they become as symbols of justice. On the very top of that edifice sits the chief justice (CJ) who personifies and his office embodies, so to speak, the highest level of our justice system. It is to that person and to that office that we, as citizens, look up to as the last resort when we become victims of injustice. It is to the CJ, and the institution he heads, that we go when everything else fails us. That is how central this institution is to our freedom and rights and that is why it should be revered.
On Sunday, the CJ was presiding over a three-member bench of the Appellate Division of the Supreme Court and hearing a bail petition concerning Golam Sarwar, 61, who was arrested by the Rab under the Digital Security Act on March 15, 2020. The High Court granted him bail in October, 2020, (after 7 months) for a year on health grounds.
The Appellate Division's chamber judge stayed the bail for eight weeks in the same month. Sunday's rule was on the state's petition to stay the bail. Sarwar's bail was upheld, and now no legal bar exists to prevent Sarwar from coming out of jail, according to his lawyer.
Meanwhile, he has been in jail for a year without being charged while the DSA gives a maximum time limit of 105 days to investigation officers to complete probe and file charges against an accused.
In Sarwar's case, we are in full agreement with the CJ that no derogatory words can be used in social media posts that are vulgar, insulting and hurt any person's reputation, stature and dignity. His cautionary words were well taken and we support them.
However, while ruling on the case, the CJ commented, "We are cautioning that we will not consider granting bail to those who tarnish the country's image in any manner. It has to be kept in mind that the image of the country is the first priority."
Considering the deep and widespread impact of any comments by our respected CJ and fearing that it may be interpreted in the lower courts in a manner perhaps not intended by the CJ, we feel the need to raise a few questions:
1. Isn't the concept of "tarnishing the image" of the country subjective and can mean different things to different people?
2. Isn't it possible that a simple critical view of a situation may be construed by some as "tarnishing the image" when it was never intended to be so?
3. Isn't it possible that without a clear definition of what constitutes "tarnishing the image", we run the risk of the CJ's valuable comments being used as a blanket cover by lower court judges to refuse bail whenever such claims are made against an accused?
4. Will it not make it more difficult to get bail under the DSA, making an already difficult situation more so for the victim? We can easily imagine the CJ's comments being misused to refuse bail in a culture when bail refusal under the DSA is the norm.
5. Isn't "tarnishing the image of the country" more a matter of perception rather than of fact? The CJ in his comments referred to words that should not be used in social media posts. But "image" is a different thing altogether.
Let us take a concrete example. We are now building our country's "image" as an economic role model full of potential and opportunity and hope to become a developed country by 2040. This is one image based on facts. But suppose an opposite view is circulated that Bangladesh faces severe challenges from climate change and that, according to many UN and other studies, we run the risk of losing 10% to 15% of our land area to the rising sea level with the possibilities of severe social and economic disruptions. This is also a fact-based image. These are two very contrasting images -- one positive, another predictive.
Suppose someone feels that by publishing the "climate change" article, a newspaper and its author have "tarnished the image of the country" and lodges a case under the DSA?  When we write fact-based stories about corruption, food shortage, money laundering, violence in the society, rape, child abuse, violence against women, etc are we "tarnishing" the image of the country? We are certain that our CJ is not referring to such reports and fully supports the free media, but what if somebody feels different and lodges a case under the DSA, and a local judge in some remote area feels that such reports "tarnish the country's image"? We, in the media, live in that ever-present reality.
The point we are making is that if a concept like "tarnishing the image" is made an "offence" and punishable, we run into a very serious risk of abuse of the law. We are afraid that this concept will be used against investigative reporting and will ultimately become an instrument of gagging the media.
The answer lies in keeping such subjective issues outside the purview of the law. To the best of our knowledge, there are no laws in any democratic country that deal with protecting "the image" of the respective country. However, if our respected chief justice feels that we have to deal with it, then "defining" what constitutes "tarnishing the image of the country" is a must. It is necessary also from the perspective of clarity. For a law to be effective, it must be clear and specific so that citizens are fully aware of what their duties and obligations are. It must be very clear what constitutes violating a law; otherwise it will inevitably lead to misinterpretations and consequent misuse of the law.
We conclude by appealing to the honourable chief justice, with all due respect for him personally and for his office institutionally, to help us better understand and properly appreciate his valuable comments by defining what constitutes "tarnishing the image" and how it can be used to serve the country better without harming democratic dissent, freedom of expression,  critical review of government's performance, artistic freedom, personal freedom and fundamental rights given to us by our constitution. Otherwise, "tarnishing image" will be a catch-all for harassment of journalists.