Agreement must be followed
It doesn't matter who is in power, FM says on Rohingya repatriation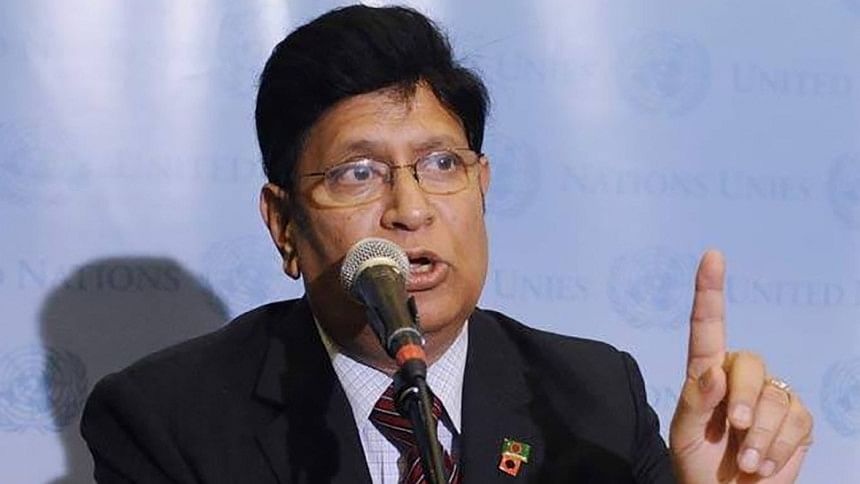 Rohingya repatriation will not be affected by the military coup in Myanmar, said Foreign Minister AK Abdul Momen yesterday.
"The agreement on Rohingya repatriation was signed with the Myanmar state, and it doesn't matter who is in power, the agreement must be followed," he told The Daily Star, hours after Myanmar military took control of the Southeast Asian country following the detention of de facto leader Aung San Suu Kyi and other politicians.
The move follows a landslide win by Suu Kyi's National League of Democracy (NLD) party in November election, which the army claims was marred by fraud.
The military coup raised concerns if Rohingya repatriation process would be hampered with the military in power, as repeated attempts of Rohingya repatriation failed, with the Rohingyas saying that the conditions in Rakhine state were not conducive for return as there was no guarantee of citizenship, safety, and basic rights.
Bangladesh has been trying in various ways to start the Rohingya repatriation, even by involving China and the international community.
Nearly a million Rohingyas fled a military crackdown in Myanmar's Rakhine state in 2017. Myanmar also faces genocide case at the International Court of Justice. Despite global pressure, the repatriation did not start and there was expectation that it would start in the second half of this year.
Minister Momen said in the 1980s and '90s, the military was in power [in Myanmar], but the Rohingya repatriation happened in large scale during those times.
"We have been persistent in developing mutually beneficial relations with Myanmar and have been working with Myanmar for the voluntary, safe and sustained repatriation of the Rohingyas sheltered in Bangladesh. We expect these processes to continue ... ," said the foreign ministry in a statement.
It said as an immediate and friendly neighbour, Dhaka would like to see peace and stability in Myanmar.
"Bangladesh firmly adheres to and promotes democratic ethos. We hope that the democratic process and constitutional arrangements will be upheld in Myanmar," the statement said.