23.4kg gold seized from Biman plane
200 gold bars hidden at toilet; no one arrested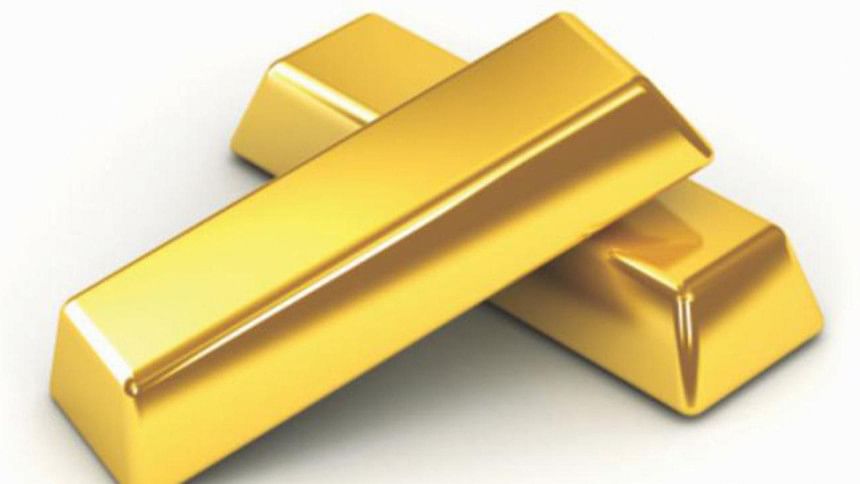 The Customs Intelligence and Investigation Directorate officials recovered some 200 gold bars weighing about 23.4kg from two toilets of a Bangladesh Biman Airlines aircraft at Shah Amanat International Airport in the port city yesterday.
Shahidul Islam, director general of CIID, told The Daily Star that acting on a tip off, a team of CIID conducted a drive at flight BG-128 of the national flag carrier in the morning, immediately after the flight from Abu Dhabi landed at the airport around 6:00am.
"The bars were found in two boxes hidden inside the sink cabinets of two toilets in the aircraft," he said.
The official expressed suspicion over the involvement of flight staff in the incident as the boxes were screwed to the cabinets.
A cleaner and a crew member of the aircraft were interrogated by the CIID officials, Shahidul said, adding that nobody was arrested in this connection.
The seized gold bars, worth around Tk12 crore, would be deposited at the Bangladesh Bank, he said, adding that a case was filed with Patenga Police Station.