National polls will be harder than ever
AL chief warns party grassroots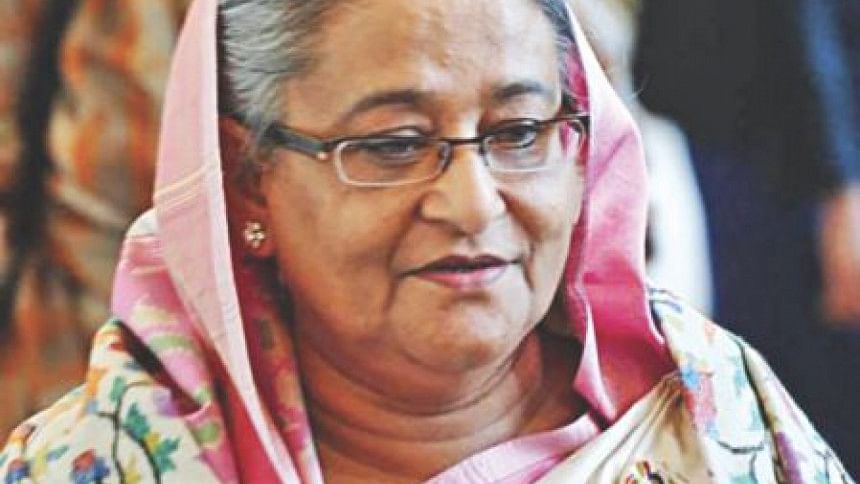 Warning that the next national elections would be tough, Awami League President Sheikh Hasina yesterday asked her party's grassroots leaders to resolve their internal conflicts ahead of the polls slated for December.
AL leaders and workers have no scope for negligence in any constituency. It could lead to defeats and hurt government formation, UNB and BSS reported her as saying.
Hasina made the call at AL's special extended meeting attended by union-level AL presidents and general secretaries, and union parishad chairmen from Rangpur, Khulna, Dhaka, and Mymensingh divisions at the Gono Bhaban.
"Still, there're conflicts in our party in some places ... these conflicts will have to be resolved. You'll have to keep in mind that the next election will be harder than ever," she said.
The AL chief asked her party men to unite for Boat, electoral symbol of the AL, saying, "You'll have to work together for whoever gets the boat symbol so that it doesn't suffer defeat in the elections."
Hasina said the AL would take part in the election under the banner of its alliance along with other "friendly' political parties. "So, Awami League leaders should be ready to make sacrifices."