MARCH 3, 1971: Dhaka turns a city of processions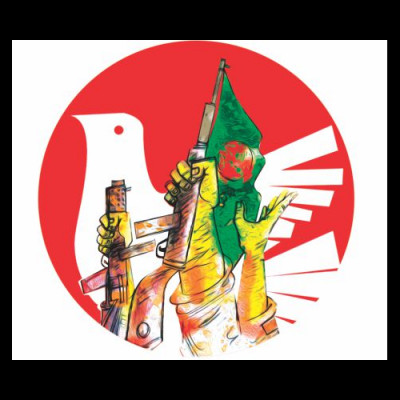 After the shocking declaration of suspension of parliamentary session sine die by President Yahya Khan on March 1, 1971, the country, which has long been waiting to spew out its years-long frustration, erupted like a volcano.
On March 3, Dhaka turned into a city of processions that reached Paltan Maidan to join a rally organised by Swadhin Bangla Chhatra Sangram Parishad.
The parishad unveiled the Manifesto of Independence and Bangabandhu Sheikh Mujibur Rahman announced his Non-cooperation Movement at the programme.
He said payment of taxes would be suspended until the government repressions stopped and hartal would be observed every day from 6:00am to 2:00pm.
"Come to Race Course on 7 March, I shall announce the next course of action," he said.
All offices, courts, factories, schools, colleges, transport services remained closed.
To quell the rebellion, the Pakistan government imposed curfew on Dhaka, Rangpur and Sylhet.
In Rangpur, a 24-hour curfew was imposed from 2:30pm amid clashes between the Pakistani army and civilians.
In Sylhet, the curfew was imposed from 7:30am to 7:30pm while in Dhaka, it was from 10:30pm to 6:00am.
President Yahya Khan announced that a meeting of political leaders would be held on March 10.
This was announced from the President Bhaban in Rawalpindi. It was also said that the national parliamentary assembly would be held within two weeks of the meeting.
Bangabandhu instantly rejected the invitation by Yahya.
"If you do not want a democratically elected government, then you can form your own government. We will form the government of Bangladesh," Bangabandhu said.