MARCH 15, 1971: Yahya arrives in Dhaka for 'negotiation'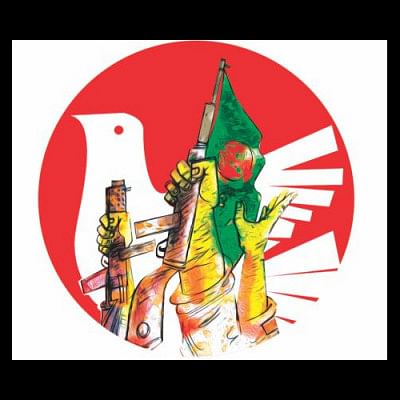 As the non-cooperation movement entered its third week, peaceful agitations continued and all offices and businesses remained shut.
Protesting the killing of two students by the army, Justice Abu Sayeed Chowdhury, resigned as vice chancellor of Dhaka University.
Daylong meetings and rallies went on in the capital and black flags were hoisted on vehicles.
Amidst heavy security, President Yahya Khan arrived in Dhaka from Karachi in the afternoon to meet Bangabandhu for 'negotiations'. Governor Lieutenant General Tikka Khan welcomed him at the airport.
But no journalists or Bangladeshi were allowed there at that time.
Meanwhile, in Karachi, People's Party Chairman ZA Bhutto, in a press conference revealed a set of demands saying that Awami League and People's party should form a new government.
At night, the Awami League made a statement reaffirming the support of people in Bangabandhu's call for the peaceful movements.
Bangabandhu said he had taken over the administration of East Pakistan excepting Dhaka, Comilla, and Jessore.
He had made an announcement with 35 directives including continuation of the non-cooperation movement and a fresh action programme as the struggle entered its third phase.
Sources: Liberation War Museum and Genocide Bangladesh