Suicide bomber in Iraq is Neaz from Chittagong
He was on Rab missing list; SITE says he died in a suicide attack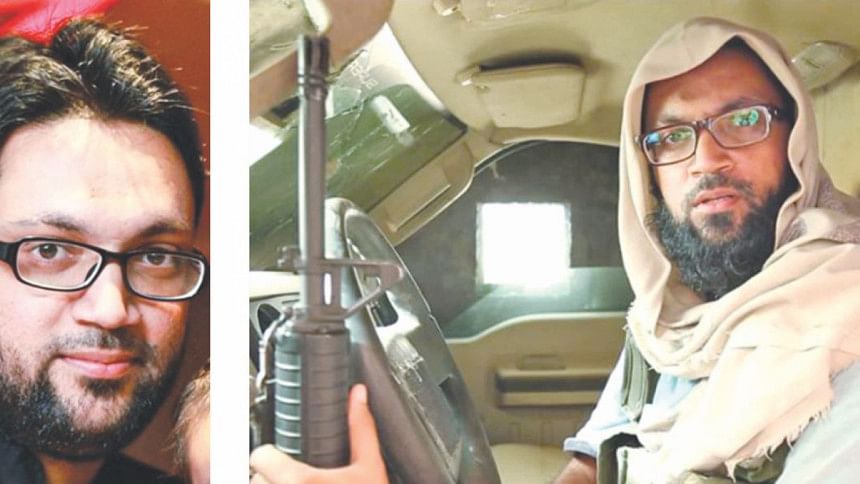 A Bangladeshi who, according to a SITE Intelligence Group video, died in a suicide bombing in Tikrit city of Iraq recently is Neaz Morshed Raja from Chittagong, friends and family members confirmed.
SITE, which monitors jihadist activities and is based in the US, yesterday released the video where he was named Abu Maryam al-Bengali.
Neaz, 30, was on the first missing list of 262 people prepared by the Rab last year. 
He was born in Khandakia Yunusnagar in Chikondania union under Hathazari upazila and studied at Chittagong Grammar School and College in the port city, relatives and neighbours said.  
Abdul Qaiyum, who identified himself as Raja's uncle, and some villagers identified the man when The Daily Star showed them his photographs.
"He is my nephew. I saw him for the last time in 2012," said Qaiyum.
Several locals said they heard Neaz had been staying in Dhaka and that he had gone to Australia for study.
One of his school friends said Neaz used to hang out and party with friends regularly. After graduation, he went to Australia to study at Deakin University.
"He used to lead a modern life but he was radicalised perhaps after going to Australia," said the friend, asking not to be named.
"He came back and got married. But he was a different person now. He had gone through some hardships. Taking advantage of this, some people may have misguided him during his stay in Australia."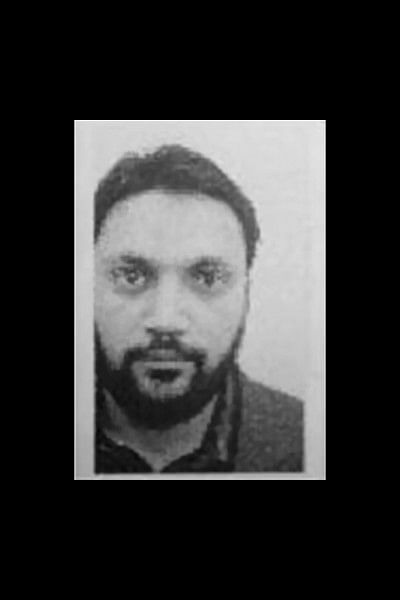 Neaz left his wife and two daughters possibly in 2014 and never came back, he added. 
However, The Daily Star could not independently verify if he indeed has been killed in Iraq.
According to the Rab, he had been living in Baridhara in the capital before going missing about three years ago.
The Rab list, prepared on July 20, also had a mobile number of one Javed Ahmed who was identified on the list as his "brother-in-law".
When The Daily Star called him yesterday, he declined to disclose his identity and said he was not related to Neaz anyway. He added he had no missing relatives.
Contacted, Rab's Legal and Media Wing Director Mufti Mahmud Khan said they learned about the SITE video through media reports and they would verify if anyone from their list indeed died in Iraq.
In the video posted on SITE, he criticised those who are "sitting idle" instead of joining jihad.
Speaking in English, he questioned the meaning of living for 50-60 years without taking part in jihad.
"So wake up my brothers and know that jihad is farz [mandatory]. Know that Hijrah [immigration] is farz on you those who are able to make it. And those who are not able to make it, you have to work where you are. You have to fight against the Mushrekin and Kuffar [infidel] near you. You cannot just sit at home and do nothing," he said.
Islamic scholars say only misguided people can make such a call in the name of Islam.
He had an account on photo-sharing app Instagram -- @neazmorshedraja. Although he did not post any photo, he followed 98 people, including Akifuzzaman Khan and Shammur Raihan.
Akifuzzaman was killed in the Kalyanpur raid in July last year following the Gulshan café attack. Shammur, a cousin of Shazad Rouf Orko who was also killed in the raid, is an accused in a case filed with Shahbagh Police Station under anti-terrorism act.
Neaz also followed one Maksudul Hasan Anik (mhasananik) who has the flag of Islamic State as his profile photo, and two fervently religious accounts: @thetruthisinthequran and @abuabdissalam. Among his followers is one Umm Khalid (@ummkhalidturkiye), who appears to be a member of the IS. 
His Facebook status was last updated on May 25, 2015. He uploaded photographs of himself, his wife and daughters. His Facebook wall has many Islamic posts, some of them radical in nature.
A police official who tracks militants told The Daily Star that Neaz first went to Turkey and then to Iraq to join the IS-led war. 
"Most probably, he used a cyber cafe in Cox's Bazar to enroll at a university in Turkey and left Bangladesh," he said, requesting not to be named.