Information Minister Inu gets death threat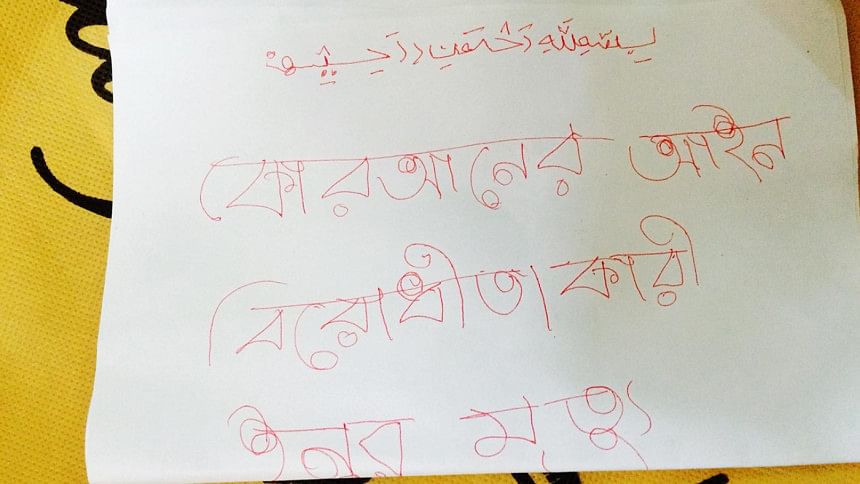 Information Minister Hasanul Haq Inu was threatened with life yesterday. An unknown person sent him a shroud in a shopping bag, said a ministry official.  
"Death to Inu who opposes Quranic law," was written with red ink on a white piece of paper found inside the bag, Shazzad Hossain, personal assistant to the information minister, told The Daily Star over the phone.
The bag was found on the stairs of the party office of the Jatiya Samajtantrik Dal (JSD) on Bangabandhu Avenue in the capital yesterday morning, he said.
A photo of the minister with a big cross mark on it was there too, he added.
Motijheel police recovered the bag after visiting the JSD office.
Law enforcers were investigating the matter, he added.
On June 16,  Inu and 23 other eminent personalities received death threats from the banned militant outfit Ansarullah Bangla Team.
The JSD and its different associate bodies strongly condemned the incident and demanded an action against the culprits involved in it.