Homage paid to victims of BDR carnage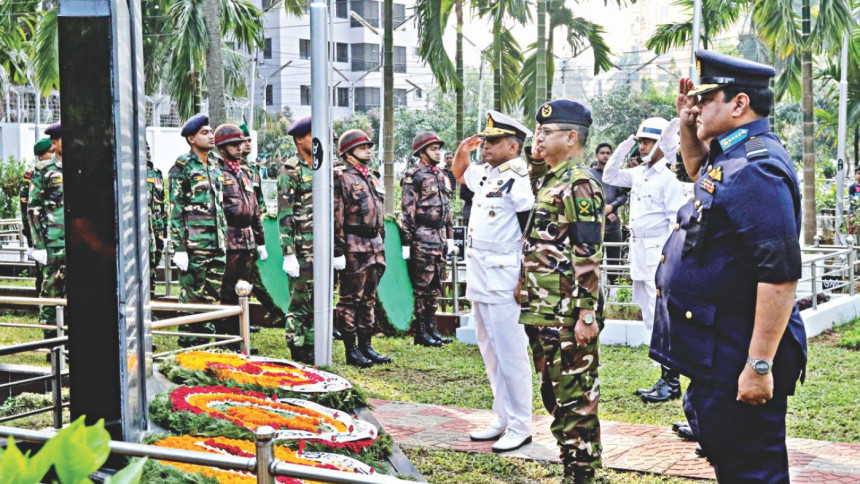 The nation yesterday mourned the death of 74 people, including 57 army officers, killed during the BDR carnage on February 25-26 in 2009.
Representatives of the president, the prime minister and the home minister, chiefs of three services, senior home secretary and BGB director general paid tributes to the victims by placing wreaths at the capital's Banani graveyard for the armed forces officials.
Bangladesh Army organised the programme, said a BGB press release.
BNP Chairperson Khaleda Zia also paid floral tributes to the victims.
An elaborate programme has been taken by the Border Guard Bangladesh (BGB), the then Bangladesh Rifles (BDR), marking the 7th anniversary of the carnage.
A day-long programme began with recitation from the holy Quran at all the BGB mosques after Fazr prayers yesterday. Milad and doa mahfils were also organised at Pilkhana, headquarters of the force.
Special doa and milad mahfil will also be held at Bir Uttam Fazlur Rahman Khandker auditorium at Philkhana around 4:45pm today.