Her zeal for arts defined her life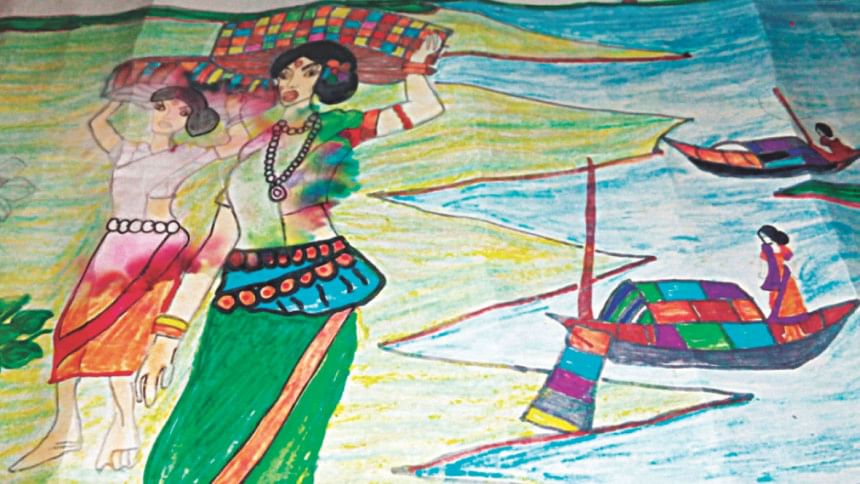 Tonu had an artiste within her, which she was well aware of and so wanted dearly to flourish.
Music, dance, painting, recitation -- wherever she set her foot, she stood out as a jewel. 
"My daughter dreamt of earning fame in any of these fields. Little did she know that her life would end this way," said a sobbing Yaar Hossain, Sohagi Jahan Tonu's father who first found her dead in a bush near their house in Comilla Cantonment on the night of March 20.   
People now know her as a victim who was studying history at Comilla Victoria College and was engaged in theatre of the institution.
But that is not all about her. 
She gave dance performances at several functions and competitions. In February this year, she stood first in the dancing competition between students of different colleges under the National University in her district and was second at Chittagong division level, her family said. 
Dancing was her passion but she used to practise singing and recite poems too.
"I never imagined she would be known this way," said Yaar Hossain.
Tonu brought honour to her college and district through her talents. At quiet times, she used to paint as well.
"She loved to draw scenes of villages and used to show me her paintings.
"All my dreams about her have shattered. Her paintings, prizes and favourite things are what I have now to live with for the rest of my life," Tonu's father said in tears.
She was supposed to perform in a dance programme on the occasion of Pahela Baishakh and give her voice to the background music in a drama "Chanmotir Pala".
"Now everything is over," Yaar Hossain said, staring into space.
After a long pause, he added, "I want immediate trial of her killers."
PAHELA BAISHAKH PERFORMANCE DEDICATED TO TONU
The Victoria College theatre dedicates this year's performance on Pahela Baishakh to Tonu.
It will hold a rally on the college campus and stage a performance in Victoria College intersection area today.
Tonu was an excellent performer, said Farhana Ahmed, general secretary of the theatre.
"We will miss her terribly."