Hasina 10th greatest world leader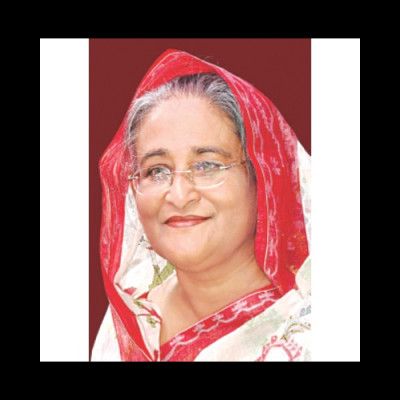 Business magazine Fortune has named Prime Minister Sheikh Hasina as one of the greatest leaders of the world.
Hasina has ranked 10th among 50 leaders who "are transforming the world and inspiring others to do the same," the internationally acclaimed magazine said.
Amazon founder Jeff Bezos tops the list, published online yesterday, with German Chancellor Angela Merkel on the second spot. Myanmar leader Aung San Suu Kyi takes the third position and Pope Francis the fourth.
Describing Hasina, the Fortune wrote, "As the only female leader among the Organisation of Islamic Cooperation member states, Hasina has deftly navigated the competing demands of Islamic tradition and women's rights.
"She has committed Bangladesh, the nation with the world's fourth-largest Muslim population, to securing legal protections for women and helping them attain more education, financial freedom, and political power.
"About 30 percent of adult women in Bangladesh now have at least a secondary education -- and the nation scores better on the World Economic Forum's Gender Gap Index than any other South Asian country," it added.
Hasina, chief of the Awami League and daughter of the nation's founding father Bangabandhu Sheikh Mujibur Rahman, is ruling the country as prime minister for a third time now.
Last year, she ranked 59th on the Forbes list of 100 most powerful women in the world.