Govt to bear treatment cost: Nasim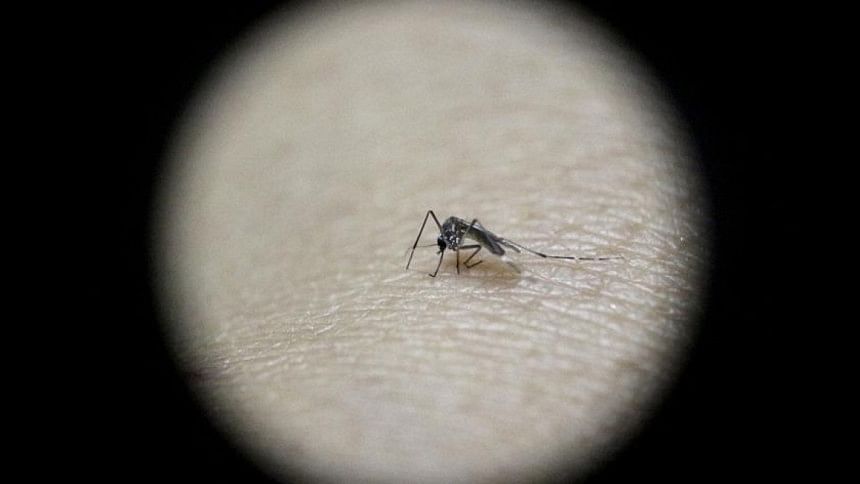 Health Minister Mohammad Nasim has urged people not to be panicked regarding the risk of Zika virus infection.
"The government has taken precautionary measures. It is capable of tackling any circumstance [regarding the epidemic]," he told a press briefing at his ministry in the secretariat yesterday.
He said if anyone is detected with the virus, the government will bear the cost of their treatment.
On February 1, the World Health Organization (WHO) declared a global public health emergency on mosquito-borne Zika virus, first discovered in Uganda in 1947.
A Zika virus infection causes symptoms like fever, rash, joint pain and conjunctivitis. The illness is usually mild with symptoms lasting a week.
At the press briefing, Prof AKM Shamsuzzaman, director of the Centre for Disease Control of the Directorate General of Health Services (DGHS), said nobody infected with Zika virus entered the country after February 1.
DGHS Director General Deen Mohammad Noorul Haque said if people coming from abroad are diagnosed with Zika virus, they will be sent to an isolation ward set up at the Shahjalal International Airport and be quarantined.
Officials of the health ministry said they took precautionary measures at air, water and land ports in the country.
The government strengthened surveillance at the ports and installed web cameras at the Shahjalal airport to screen travellers coming from the countries affected by Zika epidemic, they added.
The Zika virus has been suspected of being responsible for birth defects in Brazil.
In South America, panic ran high as infections of pregnant women by the virus were thought to be causing microcephaly meaning the babies were born with a small head and brain.
There is no vaccine for the disease, the WHO says.
WHO of South-East Asian region that includes Bangladesh has been urged to strengthen surveillance and take measures to prevent the spread of Zika infection.