Drug Dealing in Khulna: Fingers pointed at some cops, politicians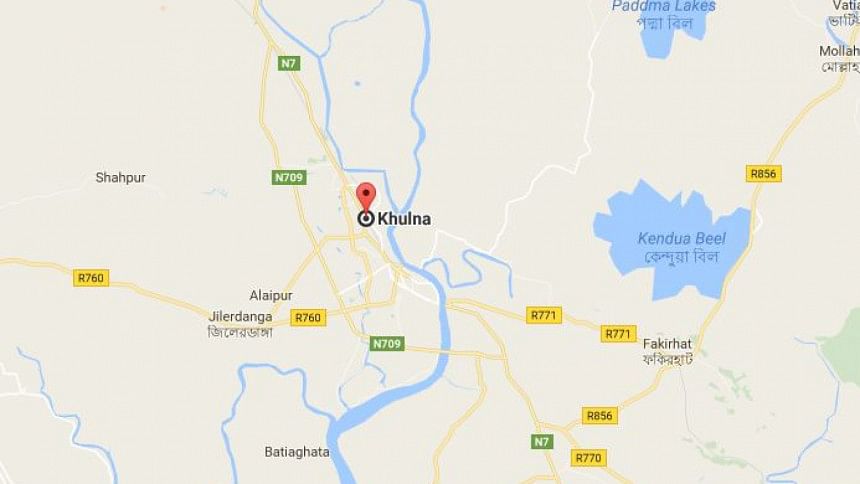 Khulna is like a haven for drug dealers as several policemen, with ranks from constable to officers-in-charge, are directly or indirectly involved in the smuggling and the supply chain.
Several top leaders of ruling Awami League and its associate organisations also patronise and provide cover for the drug dealers and their cohorts.
According to a confidential list prepared by the Prime Minister's Office in February, 22 police officials, mostly sub-inspectors stationed in the eight police stations of Khulna Metropolitan Police (KMP), directly or indirectly help drug smuggling and supply.
The list of 346 people, obtained by The Daily Star, was sent to the home ministry on March 15 asking it to take necessary steps. The ministry later sent the list to the KMP and Department of Narcotics Control for further action.
AL lawmaker Mizanur Rahman, from Khulna-2 [Khulna Sadar] who is also the general secretary of Khulna city AL, is among the 28 people listed as the patronisers of drug dealers in Khulna city.
City Chhatra League General Secretary Asaduzzaman Russell, two ward councillors, a city AL leader, and two relatives of an MP were also named.
Two vice-presidents of Khulna city Chhatra League, and two local leaders of Bangladesh Sarak Paribahan Sramik League were among the 154 Khulna city drug dealers named.
Asked AL MP Mizanur through his personal assistant told The Daily Star that he was a victim of conspiracy and his rivals gave false information to intelligence agencies as revenge.
"From the beginning of my political carrier, I have been vocal against drugs and criminal activities. I am still vocal against drugs," the assistant quoted him as saying.
Chhatra League leader Asaduzzaman told The Daily Star over the phone, "Since becoming the Chhatra League general secretary of Khulna city, I have launched anti-drugs campaigns in every college. People who are for drugs have got my name included in the list."
Sonali Sen, additional deputy commissioner of KMP, said they were carrying out regular drives to arrest drug dealers and their patronisers.
Names of 12 police officials, stationed outside the KMP area but in Khulna district, have been mentioned in the list of people who directly or indirectly help drug dealers.
Officer-in-Charge Habibur Rahman of Dighalia Police Station and another OC were among them.
Habibur said he had no idea that he was in the list. "I'm a professional and conduct anti-drugs raids. How could I be involved in drug smuggling?"
The list also includes 118 drug dealers and 12 patronisers. Three UP chairmen have been named as patronises.