Comilla Mayoral Polls: AL's defeat 'caused by infighting'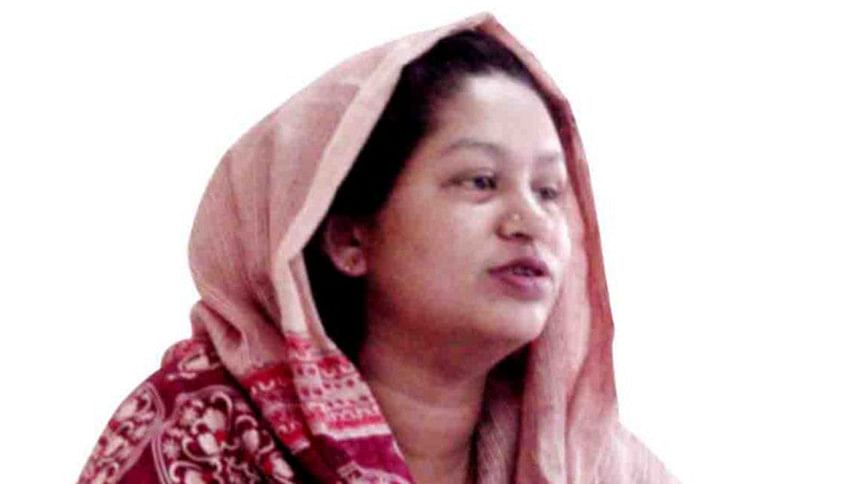 Internal conflict was one of the major reasons behind the defeat of the Awami League's mayoral candidate in Thursday's Comilla City Corporation election, say local leaders of the ruling party.
Mizanur Rahman, a local AL leader, said AKM Bahauddin Bahar, AL lawmaker of Comilla-6, and his men didn't work for party candidate Anjum Sultana Sima because of his longstanding rivalry with Anjum's father and AL leader Afzal Khan.
Referring to the election results, another local AL leader said Anjum got fewer votes than expected in 47 of the 72 polling centres in Bahar's constituency.
This indicates Bahar and his men didn't work wholeheartedly to win people's support for her, said the ruling party leader on condition of anonymity.
Talking to The Daily Star yesterday, AL Joint General Secretary Mahbubul Alam Hanif said they had already asked Comilla district AL to find out the reasons behind the defeat and send a detailed report to the party high-ups.
Addressing a programme in the capital earlier, Hanif warned of tough action against the party men who acted against the party's interest in the CCC election.
AL General Secretary Obaidul Quader said they had failed to unite the party in Comilla.
"Our main target was to hold a free and fair election. The people decide who wins or loses… The Comilla City Corporation election has once again proved that a free and fair election is possible under Sheikh Hasina-led government," he told reporters after a programme in Gazipur. 
In the maiden CCC polls in 2012, Monirul Haque Sakku defeated AL-backed Afzal Khan by 36,000 votes. In Thursday's polls, Monirul on the BNP ticket defeated Afzal's daughter Anjum by around 11,000 votes.
Talking to this newspaper yesterday, Anjum said she was upset that she had to suffer defeat because of "the conspiracy of some party men".
Many residents of Comilla city said rowdy behaviour by ruling party men and controversy surrounding Afzal Khan's family also played a big part in Anjum's defeat.
ASM Foysal, a resident of ward-9, said anti-AL sentiment grew among voters due to aggressive attitude of ruling party men. 
Khairul Azam Shimul, a resident of ward-10, said, "Every day several hundred AL men came to the city from nearby areas and staged showdowns that the voters didn't like."
Seeking anonymity, a freedom fighter living in Comilla city said Afzal Khan, ex-general secretary of Comilla district (south) AL, and his family don't have a clean image.
Meanwhile, senior BNP leaders claimed that the Comilla polls result was a manifestation of people's protest against the government's "misdeeds."
COUNCILLOR POSTS
AL-backed candidates won 15 councillor posts while BNP-supported candidates secured eight posts in Thursday's election, Returning Officer Rakibuddin Mandal said at the Town Hall Auditorium in Comilla city yesterday.
Besides, candidates backed by the Jamaat-e-Islami won three councillor posts, and independent candidates secured six posts, according to the RO's office.
The CCC has 36 councillor posts, including nine seats reserved for women.
Election to two councillor posts and two seats reserved for women was suspended due to deterioration in law and order at two polling centres.