Committee formed for quota review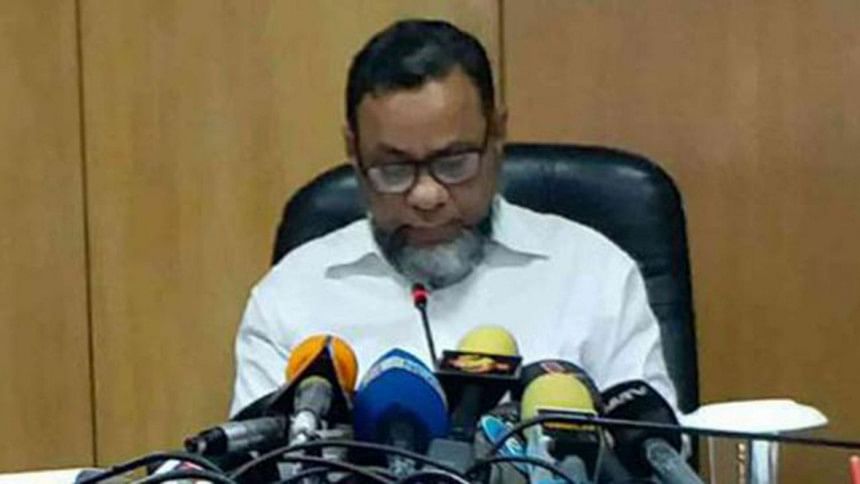 The government yesterday evening formed a seven-member committee "to review or reform or cancel" the quota system for the civil service.
The committee, led by Cabinet Secretary M Shafiul Alam, was asked to submit a report within 15 workings days, Mominul Hoque, senior information officer of the public administration ministry, told The Daily Star last night.
Other members of the committee are: secretaries of public administration ministry, finance ministry, Liberation War affairs ministry, law ministry (legislative division), Public Service Commission and acting secretary to the Prime Minister's Office, he said.
"The committee has been formed to review or reform or cancel the existing quota system for recruitments in public services," Mominul said.
The committee was formed in the evening, he said, adding that he was informing the press following the instructions of the public administration secretary.
The move came hours after Cabinet Secretary M Shafiul Alam said the government high ups were considering the civil service quota reforms.
"It is under active consideration of the high level of the government. It did not come down to us yet," he told reporters at a time when students demanding the reforms were being attacked allegedly by Bangladesh Chhatra League activists in Dhaka, Jahangirnagar, and Rajshahi universities. 
Shafiul said there were some "complexities" in the process and that any decision regarding the issue "would take time".
"You are analysing the issue so easily; things are not so easy. There are some complexities. A decision would come after analysis. We will take the next step in light of that," Shafiul said.
However, Prime Minister Sheikh Hasina in parliament on June 26 said a committee, led by the cabinet secretary, was working on the matter and she reiterated her stance on the cancellation of quota system in civil service recruitments.
"The system has been there for a long time. I've already said there'll be no quota system. This can't be reformed overnight. The committee has been constituted to find a way to scrap the existing system," UNB quoted Hasina as saying.
Hasina had suggested continuing the "freedom fighters' quota".
In February, students of different public universities and jobseekers, under the banner of "Bangladesh Sadharan Chhatra Adhikar Sangrakkhan Parishad", waged a movement demanding reforms in the quota for civil service.
Hasina in parliament on April 11 spoke about abolishing all types of quotas in public jobs.
But as no gazette notification was issued in this regard, the protesters started an indefinite boycott of classes and examinations in all universities and colleges on May 14.
On May 21, quota reform leaders postponed their boycott of exams considering Ramadan and that the strike might cause session jams.
But on June 30, as the leaders were about to hold a press conference to brief journalists on their next course of action at Dhaka University, they were attacked allegedly by Bangladesh Chhatra League men. Seven quota reforms protesters were injured.
The following day, Chhatra League men reportedly launched an attack on the protesters in Rajshahi University. Four protesters in Dhaka came under attack at Shahbagh.
Yesterday, the quota protesters were once again attacked at the Central Shaheed Minar and in Rajshahi and Jahangirnagar universities.
At present, 56 percent of government jobs are reserved for candidates under various quotas. Of the 56 percent, 30 percent are kept for freedom fighters' children and grandchildren, 10 percent for women, 10 percent for people of underdeveloped districts, five percent for members of indigenous communities and one percent for the physically challenged.