Ansar Al Islam claims responsibility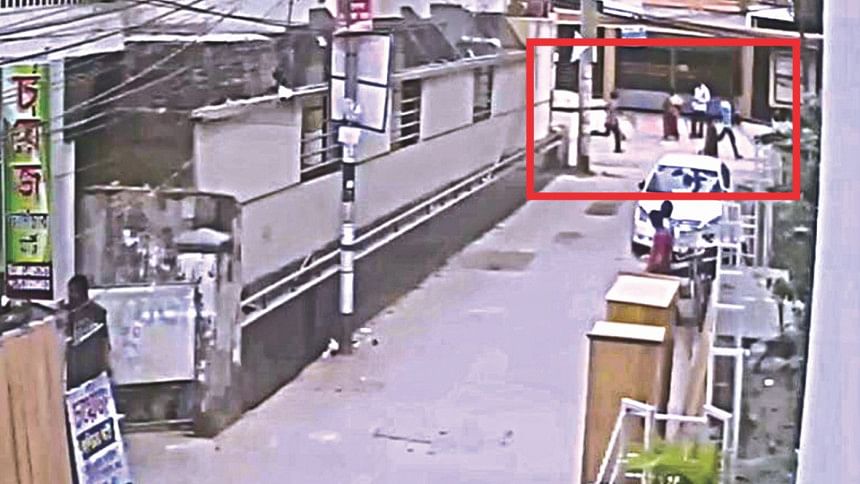 Ansar Al Islam or Bangladesh branch of al-Qaeda in the Indian Subcontinent (AQIS) has claimed responsibility for the murder of LGBT magazine editor and his friend, according to US-based monitoring agency SITE Intelligence Group.  
The outfit had earlier "claimed credit" for the murders of secularist bloggers and online activists Niladri Neel, Ananta Bijoy Das and Nazim Uddin Samad and publisher Faisal Arefin Dipan.
The killing of Xulhaz Mannan, 42, and his friend Khandaker Mahbub Rabbi Tonoy, 25, suggests the Islamist extremists now might have expanded the hit list by including gay rights activists in Bangladesh.  
Also yesterday, the twitter handle @Ansar_Islam_BD posted a statement, one in Bangla and the other in English.
"Alhamdulillah, By the grace of Almighty Allah, the Mujahidin of Ansar Al-Islam (AQIS, Bangladesh branch) were able to assassin Xulhaz Mannan and his associate Samir Mahbub Tonoy," read the statement.
"They were the pioneers of practising and promoting homosexuality in Bangladesh," it added.
"They were working day and night to promote homosexuality among the people of this land since 1998 with the help of their masters, the US crusaders and its Indian allies." 
Five machete-wielding youths, also carrying firearms, hacked Xulhaz and his friend to death inside his Kalabagan apartment on Monday.
Xulhaz, a political process analyst at the USAID, was an editor of "Roopbaan," the country's only known magazine for the cause of the LGBT (lesbian, gay, bisexual and transgender) community.
The killers also stabbed the security guard of the building while entering the apartment and hacked an assistant sub-inspector of police who had got hold of one of them.
All of them managed to avoid arrest. 
"The symptoms of the machete attack on Xulhaz and his friend suggest that it is the act of Ansar Al Islam or Ansarullah Bangla Team," said an investigator of the Detective Branch of police.
Police suspect a five-member sleeper cell carried out the double murder and the nature of the attack has similarity to the one which left publisher Ahmedur Rashid Tutul and two of his friends injured at his office in October last year.   
Those who hacked Tutul and the other two had entered his Lalmatia office, saying they want to publish their books.
Monday's attackers introduced themselves as couriers.
The official, however, said they have collected important evidence which made them hopeful about arresting the attackers.
Thirteen days after the murder of blogger Niloy on August 7, a message purportedly from militant group Ansarullah Bangla Team (ABT) said Ansar al Islam is a separate entity.
Uploaded on a website called Jihadology, the statement was published by the Global Islamic Media Front on August 19. It claimed Ansarullah and Ansar al Islam are separate organisations working in Bangladesh.
Following the murder of blogger Neel, newspaper outlets received emails in which Ansar al Islam claimed the responsibility for the attack.
The sender identified himself as Mufti Abdullah Ashraf and claimed to be the spokesperson of "Ansar al Islam (al-Qaeda in Indian Subcontinent, Bangladesh Chapter)".
OWN SECURITY BLANKET!
Talking to reporters at the crime scene yesterday, Inspector General of Police AKM Shahidul Hoque said the killers carried out the mission after recce for days.
While replying to a query, he said there might have been similarities between the Kalabagan murders and the killing of RU Professor Rezaul Karim Siddiquee.
Prof Rezaul was brutally murdered in the northern city's Shalbagan area on Saturday in an attack that police then said bears the hallmark of the previous blogger killings.
The police boss also said citizens need to be conscious about their security.
"It is not possible for the law enforcement agencies to guard them door-to-door. They need to establish their own security blanket and police will assist them," he said.  
Talking about the recent killings, Home Minister Asaduzzaman Khan yesterday said such incidents are the manifestation of an international conspiracy, UNB reports.
Shibir men sometimes turn to JMB, sometimes they work for al-Qaeda, Ansarullah Bangla Team and Harkat-ul-Jihad-al-Islami and sometimes they work under the BNP-led 20-party alliance in exchange for money, he said while talking to reporters at the Secretariat.
PROTESTS, CONDOLENCES
With #XulhazMannan trending yesterday, people continued to protest and offer condolences on social media following the brutal killings.
In a tweet at 7:49pm, USAID Bangladesh posted, "Xulhaz Mannan, you will be missed dearly. Rest in peace dear friend!"
"My prayers and condolences to the family of Xulhaz. I could not believe the tragic news when I read it, his light will shine brightly in Heaven," Seth Silvernail from California posted on Xulhaz's timeline.
Another user, Abul Azad, wrote, "We will remember you always ... your sacrifice will increase our strength to express our voice of freedom."
CASES
Two cases were filed -- one over the murder and the other for assault on a cop -- with Kalabagan Police Station late on Monday night.
Minhaj Mannan Emon, elder brother of Xulhaz, sued unknown people while Sub-Inspector Shamim Ahmed of the police station sued five to six unknown assailants over the machete assault on ASI Momtaz.
Though police later on Monday had said they found a mobile phone, but it was missing in the seizure list.
Locals alleged police did not act promptly while chasing the criminals when they were fleeing.
Some said they did not see any cop chasing the criminals.
A grocer said he saw a thin youth fleeing with a firearm in his hand. "I did not see any cop chasing him," he said, whishing not to be named.
However, Sub-inspector Shamim in the case statement said he shot one round from his pistol while a constable shot one round from a shotgun as one of the fleeing youths hacked ASI Momtaz.
AUTOPSY
Sohel Mahmud, assistant professor of forensic medicine at Dhaka Medical College, told reporters that indiscriminate chopping in the heads led to the death of the two victims.
Each of the two suffered more than 10 stabs, mostly in their heads.
More than one killer took part in the hacking. There were some cuts in both hands.
Meanwhile, the bodies were handed over to the family members.
Xulhaz was buried at Banani graveyard after namaz-e-janaza at Tetultola playground near his residence.
Tonoy was laid to rest at a Mirpur graveyard after namaz-e-janaza in his residential area of Shewrapara. 
Xulhaz's brother Minhaz Mannan Emon said, "Everybody has the right and liberty to express his/her opinion. It is not accepted that you have to kill people for their opinions."
He demanded immediate arrest of the killers.
Minhaz said they were not aware of any threat to him as he did not share it with them.
Talking to this correspondent at DMC morgue, Tonoy's uncle Mahfuzur Rahman said he was a theatre activist and dreamt of becoming a director.