Grisly 7-murder in Narayanganj
35 accused indicted
Nur Hossain, 3 ex-Rab officials, others face trial on Feb 25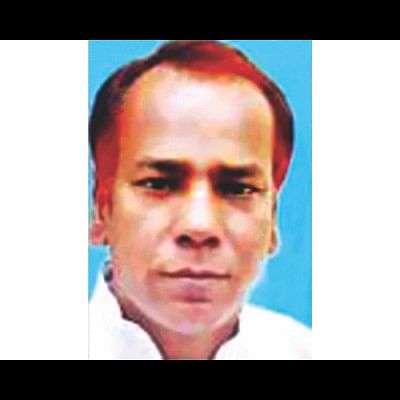 A Narayanganj court yesterday framed charges against 35 people, including Nur Hossain and three fired Rab officials, in two cases filed in connection with the sensational seven-murder.
The District and Sessions Judges court fixed February 25 for starting trial through the recording of witnesses' testimonies, said court sources.
Alongside being the prime accused in the sensational seven-murder case, Nur is also accused in six cases related to the possession of illegal firearms, narcotics, and extortion.
The court granted Nur bail in three cases while another Narayanganj court denied him bail in three other cases.
Seven people, including Narayanganj city corporation panel mayor Nazrul Islam and senior lawyer Chandan Sarkar, were abducted from the Dhaka-Narayanganj Link Road on April 27, 2014. Their bodies were found floating in the Shitalakkhya a few days later.
Nazrul's father-in-law Shahidul Islam alleged that Rab personnel abducted and killed Nazrul after taking Tk 6 crore from ward councillor Nur Hossain for the contract killing.
Nazrul's widow Selina Hossain, also plaintiff of the murder case, expressed fear that witnesses of the case and victims' families lacked security.
She alleged that Nur's men were showing off their muscle power at Shiddhirganj area holding rallies and demanding his release. Nur's men also threatened some of the victims' families and they were seen on the court premises, she said.
"We want security for the victims' family members and the witnesses to ensure smooth trial of the cases," she said. 
Selina had filed a no-confidence petition with a Narayanganj court against the charge sheet, saying it was "incomplete" as it was prepared without interrogating Nur and it did not have the names of some of the accused  she had mentioned in her case statement.
Yesterday morning, 23 of 35 accused, including Nur and three former Rab officials -- Tareque Sayeed, Arif Hossain and Masud Rana -- were produced before the court amid tight security, court sources said.
Public Prosecutor Wajed Ali Khokon read the charges brought against the accused.
The accused pleaded not guilty.
Wajed later told reporters that of the 23 produced yesterday, Nur and his associate Mizanur Rahman were yet to make confessional statements.
MA Rashid, lawyer of sacked Rab official Arif Hossain, alleged that there were loopholes in probe of the murder cases. He said he argued before the court about the loopholes but the court indicted Arif rejecting his plea.
"Justice will be ensured once the accused move to the higher court," he added.  
Ashrafuzzaman, lawyer of Nur's aide Mizanur, Mohammad Ali, Mortuja Jaman Churchill, Ali Ahmed, and Raham Ali, claimed that his clients were innocent.
He also said the charge sheet was "not acceptable".
Meanwhile, the court of Senior Judicial Magistrate KM Mohiuddin denied Nur bail in three cases for extortion at Shiddhirganj area.
Additional Public Prosecutor KM Fazlur Rahman said Nur was granted bail in three cases filed for possessing illegal narcotics and firearms. 
Following the murder of the seven, Nur fled to India and was arrested in Kolkata on June 14, 2015, for trespassing and keeping illegal firearms. 
He was brought back to Bangladesh on November 12, 2015.