Most areas in Rangpur inundated after record rainfall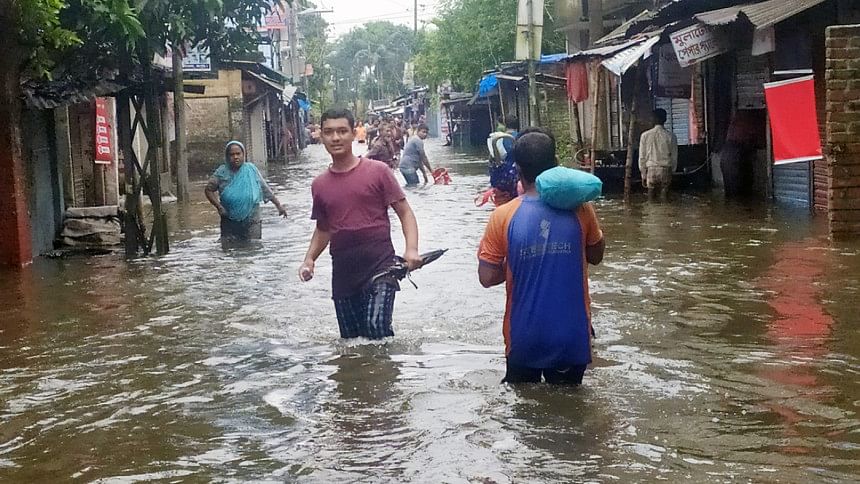 Nonstop rain, over the last 12 hours, has caused unprecedented waterlogging in most areas of Rangpur district.
Around 50,000 people of the district are finding themselves stranded due to the heavy rainfall. Streets, lanes and by-lanes, houses are submerged under knee to waist-deep water.
The Met office in Rangpur recorded 433mm of rainfall in the district in 12 hours till 10:00am today which broke all the records of the last 100 years of the district.
The rainfall is likely to continue for the next two days and so does the bad weather, it said.
Due to the continuous rain, Shayma Sundori and Cadi canal, the lone means to address the district's waterlogging problem, has also been inundated. The drainage system of the district has collapsed.
Public transports are few and far between and traffic stands still -- disrupting daily life and livelihoods.
Locals said they never experienced such rainfall in the last 25-30 years. Even such waterlogging was not created during the 1988 flood.
Fire fighters have been working since morning to rescue people stuck in the water.