Waste oil dumped into water body linked to Halda river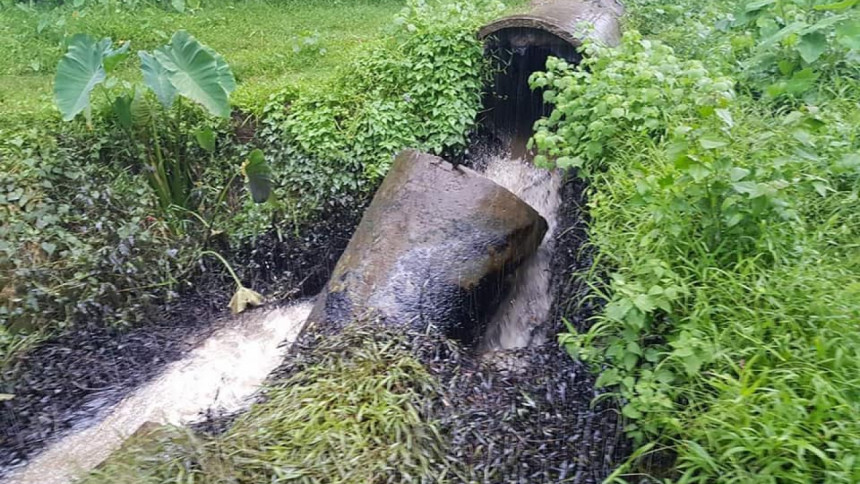 Untreated furnace oil has been allegedly released to a nearby water body that connects the Halda river from a power plant in Chattogram's Hathazari upazila last night.
The Hathazari 100 MW Picking Power Plant released the untreated substance at Morachora streams where just few months back seven railway wagons derailed spilling thousand litres of furnace oil to the water body.
When contacted, Hathazari Upazila Nirbahi Officer (UNO) Ruhul Amin told The Daily Star that the power plant has been in such practice for long days.
The plant authorities have no ETP (effluent treatment plant) to treat the burnt furnace oil. So, they used to release those substance whenever heavy rainfall occurs, the UNO said.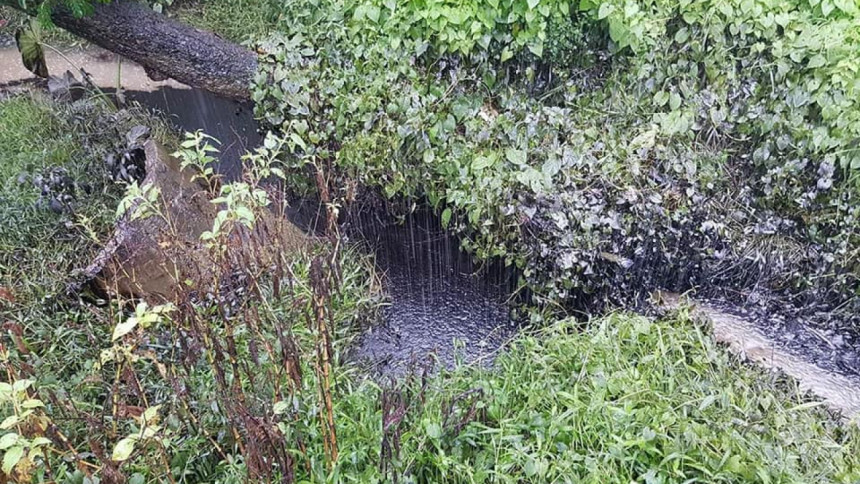 He will lodge a written complaint to the local environment department in this regard today.
As the rain quickly drains away the effluent, they take the chance, he said adding that the oil has already ended up in the Halda river.
Shafiuddin Ahmed, managing director of Hathazari 100 MW Picking Power Plant did not receive the call made by this correspondent.
Professor Manzoorul Kibria, an eminent Halda researcher, told The Daily Star they wrote to the concerned authorities to take legal action against the plant many times but nothing happened.
The allegation is not nothing new against the plant, he said adding that whenever heavy shower takes place, they release the oil into the stream.