What is being done to curb pollution in Dhaka, HC asks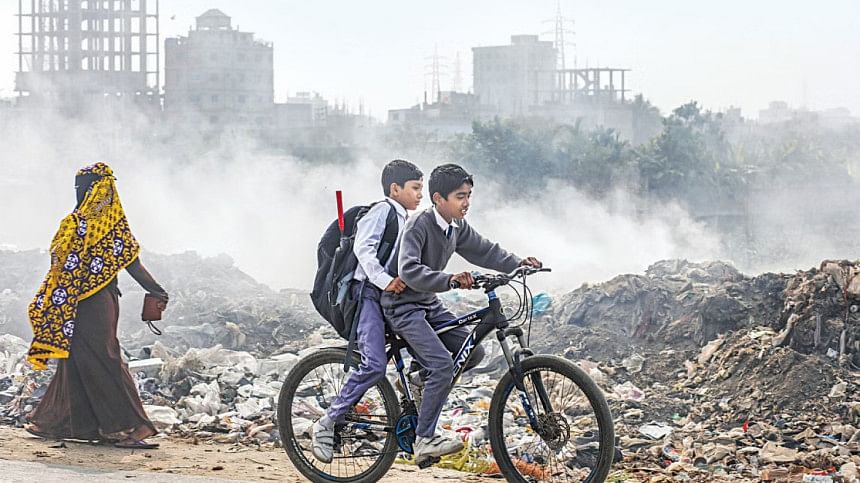 The High Court today wanted to know what steps were being taken to curb air pollution in Dhaka, as the capital has been at or near the top of most polluted cities in the world for the last one week.
The court asked the authorities concerned of the government, Department of Environment and Dhaka city corporations to inform it by next Sunday what steps they have taken to control pollution in the capital.
The HC bench of Justice KM Kamrul Kader and Justice Mohammad Ali passed the order while hearing a writ petition filed by Human Rights and Peace for Bangladesh (HRPB) in 2019, seeking necessary order on the authorities concerned.
During the hearing, petitioner's lawyer Manzill Murshid told the HC that the court has earlier delivered several directives on the government, DoE and Dhaka city corporations to take effective steps on this matter.
He also said if they had taken effective steps in line with the HC orders, the capital would not be so polluted.
Following the same petition, the HC on January 28, 2019 ordered director general of the DoE to take steps to conduct mobile courts twice a week against those responsible for air pollution in Dhaka.