Elephant trapped in muddy swamp, rescued after 16 hours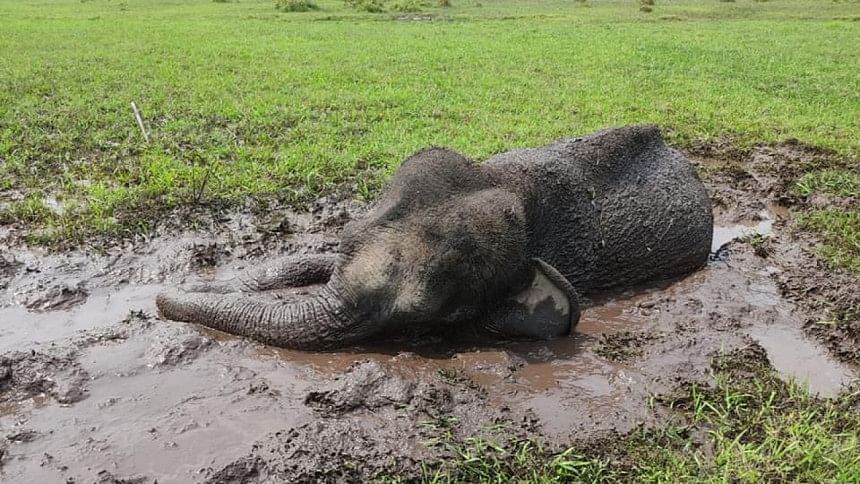 An elephant calf which got trapped in a muddy swamp has been rescued by locals in collaboration with forest officials after 16 hours.
It got trapped in a spot adjacent to the Kodala Tea Estate in Rangunia upazila of Chattogram last night.
Sayed Hossain, a local of the area, told The Daily Star that about one hundred people jointly dragged the calf into the dry ground using ropes.
Locals whose crops are raided quite often by elephants also came forward in helping the mammal, he said.
Shafiqul Islam, divisional forest officer of Chattogram (south), said they were able to rescue it at 1:10 pm with help from locals.
Later, the elephant moved to a nearby forest, he added.