Death of tiger in Bangabandhu Safari Park not reported, says Gazipur MP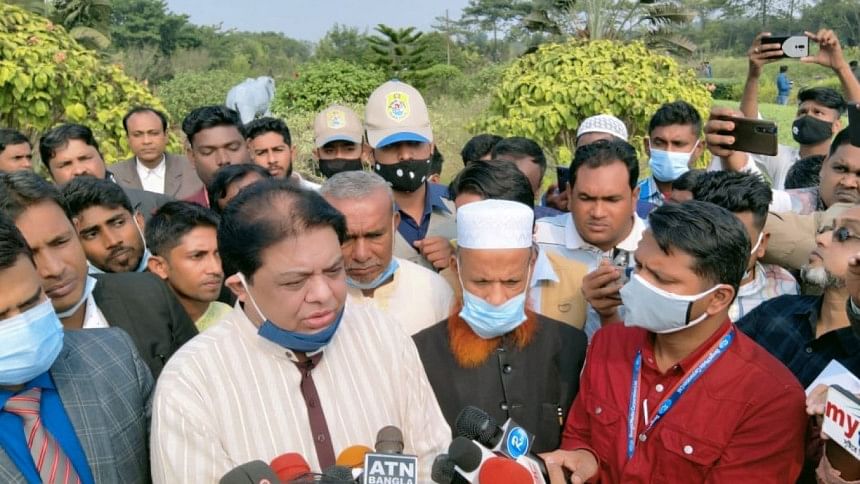 The zebras at Bangabandhu Sheikh Mujib Safari Park did not die, they were killed, Gazipur-3 constituency lawmaker Md Iqbal Hossain Sabuj said today.
The zebras were killed to implicate each other following a conflict among themselves (park staff), he said.
The MP was talking to reporters at the park around 1:00 pm after talking to members of the probe committee -- over the zebras' deaths -- formed by the Ministry of Environment, Forest and Climate Change.
He also said a tiger had died in the park last month and no one knew of this. Many animals are dying but the authorities are concealing the information, he added.
There were 10 tigers in the park, but now there are nine after the death of one male tiger, he said.
He told the committee members that a fair investigation is not possible if those employees under whom the zebras had died remain in their posts.
He asked the authorities to remove Project Director Md Zahidul Kabir and Officer-in-Charge Md Tabibur Rahman from their posts.
He alleged that the food for elephants is being smuggled out of the park. He would file a case at the local police station in connection with the matter, the lawmaker said.
At that time, Sanjay Kumar Bhowmik, additional secretary of the environment ministry, said, "I have nothing to say about the removal of the officers. It is a matter of the administration."
Apart from Sanjay Kumar, Jahangirnagar University's Zoology Department Head Prof Md Monirul Hasan Khan visited the park today.
Confirming the death of a tiger on January 12, Project Director Md Zahidul Kabir said sample of the corpse was sent for lab tests but there was no report yet.