Summit gets govt nod to set up country's 3rd floating LNG terminal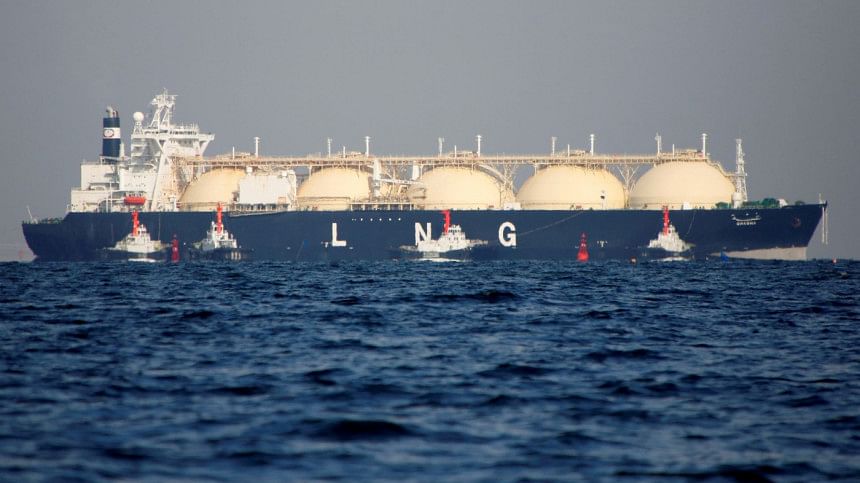 Summit Group is set to establish the country's third floating storage and regasification unit (FSRU) in Moheshkhali of Cox's Bazar to regasify more imported liquefied natural gas (LNG).
It would be the second FSRU, or floating LNG terminal, of Summit Oil and Shipping Co Ltd.
The cabinet committee on economic affairs today approved the proposal from the Ministry of Power, Energy and Mineral Resources.
Floating storage and regasification units (FSRUs) are multi-function vessels that combine LNG storage and built-in regasification systems on-board a ship or barge.
Regasification is a process by which LNG is converted into gaseous state. The gas is then supplied into the national grid.
The country currently has two FSRUs, each with a capacity to regasify around 500 million cubic feet of gas (mmcf) a day. The new one will have the capacity to regasify 600 mmcf gas a day.
According to Petrobangla data, currently Bangladesh is using around 750-850mmcf per day from the two existing FSRUs.
According to the meeting minutes, the approval was taken under the controversial Quick Enhancement of Electricity and Energy Supply (Special Provision) Act 2010, which was amended in 2021.
The country started importing LNG in late 2018.
Besides, the committee in the meeting also approved a proposal for procuring 33.6 lakh MMbtu of LNG at a cost of Tk 574.65 crore from US's Excelerate Energy LP. Per unit cost will be $13.9.