Rampal electricity cost nearly doubles due to rise in coal price, dollar rate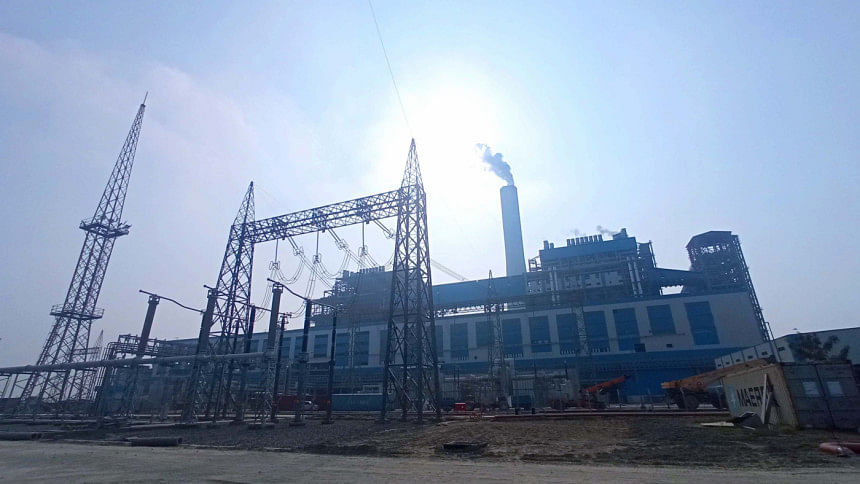 The cost of power generation at the 1320MW Rampal power plant is now estimated to be Tk 14-15 per unit, instead of Tk 7-8 per unit as envisioned when the project was first taken up.
"The recent hike in coal prices in the global market has pushed up the generation cost. If the coal price declines, the generation cost will also come down," said Subhash Chandra Pandey, the project director of the Bangladesh-India Friendship Power Company (Pvt) Ltd (BIFPCL).
The BIFPCL, a joint venture of Indian state-owned NTPC and Bangladesh Power Development Board (BPDB), is the owner and operator of the Rampal power plant.
Officials of the BPDB said not only the hike in coal price, but escalated dollar price also played a major role in increasing power generation cost in all power plants including the Rampal one.
"The coal price was almost half when the power generation cost of Rampal was calculated at the time of implementation agreement," said a BPDB official.
"Also, the dollar exchange rate is about Tk 106 now, up from Tk 84 at the time of the implementation agreement, while price of per metric tonne of coal is $232.33," the official said, preferring anonymity.
Recently, local conglomerate Bashundhara won a contract to supply a million tonnes of coal at $232.33 per tonne under the index of ICI-2 to reach the product up to the jetty of the power plant, sources at BIFPCL revealed.
Unit-1 of the Rampal coal-fired plant resumed production from Wednesday after a month-long shutdown caused by shortage of coal.
The plant is still under a test run that started in August before being discontinued last month.
Although the plant has resumed partial production, officials still worry about its uninterrupted operation due to dollar crisis that may again disrupt the import of coal, the plant's main fuel.
During a briefing on Thursday, Subhash Chandra Pandey, the project director of the BIFPCL for the Rampal plant said there was no substitute to coal import if the plant was to be kept operational.
"The coal used in the plant is of high standard and not available in the subcontinent," he told a group of energy reporters who visited the plant.
According to official sources, Unit-1, having 660 MW capacity was forced to shut down on January 14 due to shortage of coal supply.