Omera opens LPG distribution, sales centre in Bhasan Char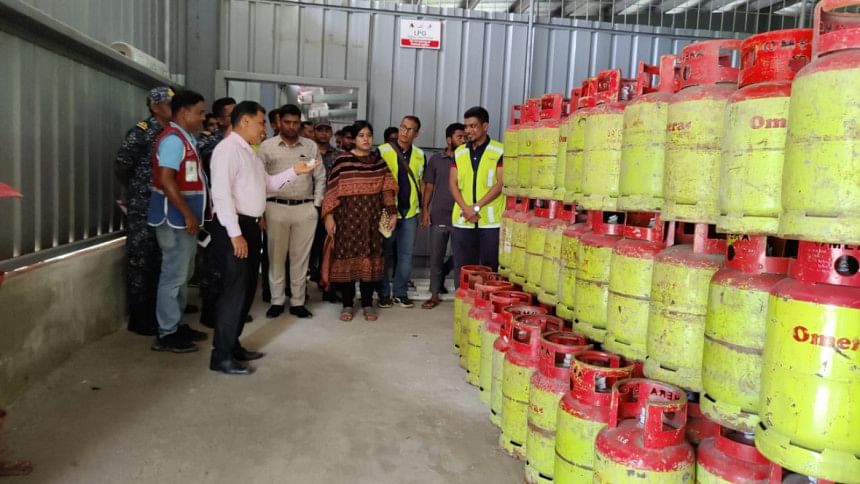 Omera Petroleum Limited, a leading LPG operator of the country, has opened its distribution and sales centre in Bhasan Char.
Additional Refugee and Repatriation Commissioner Md Mahfujar Rahman inaugurated the distribution and sales centre as the chief guest at a function yesterday, said a press release.
Bangladesh Navy Executive Officer Lt Sajjad, Camp In-charge Md Tariqul Islam, and Assistant Camp In-charge Nikat Ara were present on the occasion.
Besides them, UNHCR Bhasan Char Operation Focal Ms Galia and other high officials from government agencies and NGOs were present at the event.
Md Al Mamun Khan, head of corporate sales, Md Mostafa Zaman, head of logistics distribution and shipping, and Md Daudur Rahman Khan, head of safety and quality were present on behalf of Omera Petroleum Limited.
Addressing the function, Mahfujar Rahman thanked Omera LPG for the initiative and investment saying that it will make life easier for community in Bhasan Char.
He said that a new horizon has opened up for the people residing in Bhashan Char with the inauguration of the sales and distribution centre.
He urged all to use LP gas instead of cutting trees everywhere to protect the environment of Bhasan Char.
Finally, he inaugurated the cylinder distribution programme among the Rohingya refugees from the distribution and sales centre.
Al Mamun thanked the officials of all the organisations including RRRC, Bangladesh Navy for their presence at the function and briefed the overall activities of Omera for the residents of Bhasan Char.
Special guest Lt Sajjad of Bangladesh Navy and others welcomed this initiative of Omera Petroleum Limited and assured to give full cooperation by highlighting the importance of LPG in Bhasan.