Electricity for industries: Load to be shed elsewhere if needed
Says Tawfiq-e-Elahi Chowdhury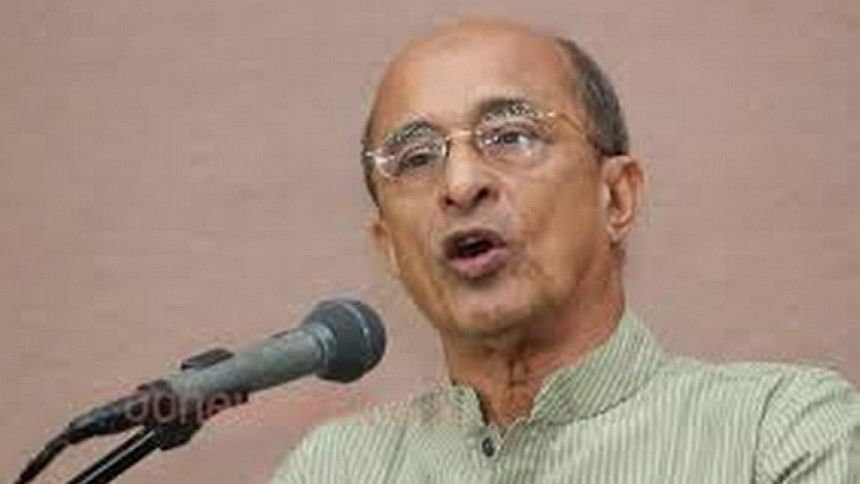 If needed electricity supply to other sectors will be halted during the daytime in order to increase supply of electricity to industries and agriculture, said Prime Minister's Energy Affairs Adviser Tawfiq-e-Elahi Chowdhury today (October 23, 2022).
"Let's all reduce our own (electricity) needs together. If everyone tries together, we will be able to reduce the demand for electricity by 10-20 percent," he said while speaking as chief guest at a discussion on "Resolving the Energy Crisis in Industry" organised by Bangladesh Chamber of Industries (BCI) at a hotel in the capital.
Efforts will be made to set up a 1,000 MW solar power plant to reduce the pressure on gas by next year, said the PM's adviser.
While responding to a question on whether LNG will be bought at a higher price for the needs of the industry, he said, "No money to buy."
"We will try to provide more electricity to agriculture and industry. If necessary, others will reduce the use of electricity. I won't use it during the day if necessary. If we give electricity to the industry, then the supply in residential areas will have to be reduced. If you do that, many people will talk a lot in the media," Tawfiq said.
"Today, if we want to save gas, then load-shedding will increase, then you will criticise. Once upon a time, there was no electricity everywhere. We can turn off the AC if we want. We can reduce the use of electricity. There is a demand of 5,000 to 6,000 MW of AC that runs across the country. We will keep the AC off or run less. This will save 2,000-3,000 MW of electricity," he added.