BPC chairman says current stock normal, petrol pumps not told to limit fuel sales
Enough diesel stock to meet demands for 32 days, he says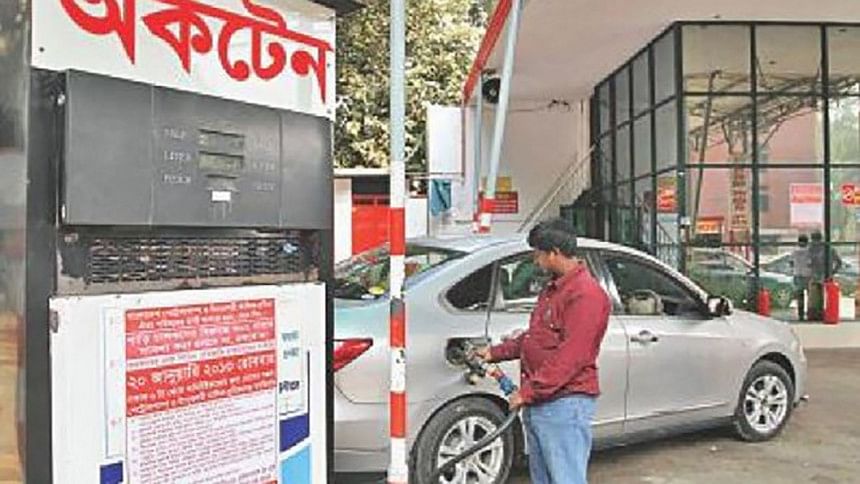 Bangladesh Petroleum Corporation (BPC) Chairman ABM Azad today (July 27, 2022) said if imports were stopped today, the stock diesel (4,31,000 MT) will be able to meet demands of the whole country for 32 days.
Besides, the current stock of petrol (21,883 MT) is for 15 days, octane (12,238 MT) for 9 days, furnace oil (85,041 MT) for 32 days, and jet fuel (62,891 MT) for 44 days, the BPC chairman said while addressing a press conference at BPC's Dhaka Liaison office today.
"This does not mean that BPC will stop import from tomorrow. Import, storage and supply is a cyclical process. At present, stock of octane is for 9 days. Within couple of days, a ship carrying 50,000 metric tons of octane will reach Bangladesh. Then, stock of octane will stand to for 28 days. It's an ongoing process," he said.
He said 100 percent of petrol is produced in the country. It has nothing to do with stocking.
Claiming that the current stock is absolutely normal, the BPC chairman said no instruction has been given to any petrol pump to limit fuel sales.
Legal action will be taken against those who are doing this on their own initiative, he said.
He said the government has fixed an import plan for the next six months. There's no problem with this cycle.